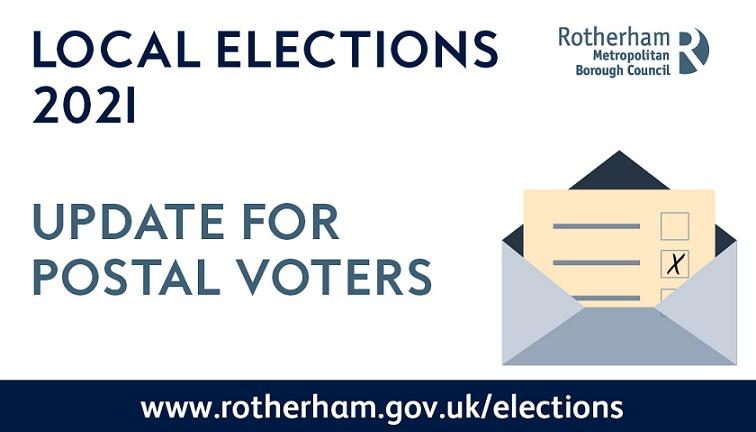 Rotherham's Returning Officer is urging people with a postal vote for the local elections to ensure that they return it as soon as possible to ensure their vote counts.
Sharon Kemp, Returning Officer for Rotherham said: "Postal voters only have a short window of time available now to return their ballot papers in time to ensure their vote is counted.
"Please read the instructions in your postal vote packs carefully, complete the statement correctly with your signature and date of birth and ensure you vote for the correct number of candidates in your ward, as indicated on your ballot paper."
Voters have until Wednesday (5th May) to put their vote in the post.
Alternatively, they can also:
Put their vote through the letterbox at Riverside House on any day up to and including 10pm on polling day (Thursday 6th May), or;
Hand their postal vote in at any Rotherham Borough polling station by 10pm on polling day (Thursday 6th May).
Further details about this year's local elections in Rotherham, including information about voting in person at our polling stations, is available from our Elections website.