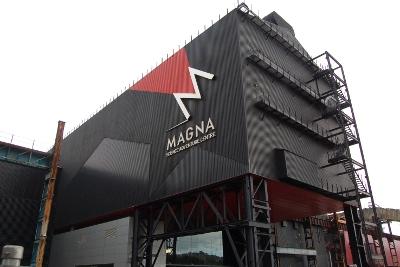 Rotherham Council's 2021/22 Annual Council meeting will take place at Magna Science Adventure Centre on 26th May (2pm), it has been confirmed.
Moving the meeting away from the Council Chamber at Rotherham Town Hall to Magna will allow social distancing requirements to be adhered to.
Several options for hosting the meeting, which is required to be held 'in person' by law, were considered. The option to move to Magna was supported by the Leaders of all four of the Council's political groups.
Members of the public and the press can attend the meeting but strict limits on numbers will be in place and admittance will be on a first come, first served basis. The public and press will be required to wear face coverings and adhere to covid safety measures.
It is not possible to live broadcast the meeting online from Magna but it will be recorded and posted to the Council's website as soon as possible after the close of the meeting.
Sharon Kemp, Chief Executive at Rotherham Council: "We have been successfully hosting remote, online public meetings since the start of the pandemic, ensuring the democratic process has continued despite the significant challenges facing us. However, a change in the law which came into force on 6th May means that is no longer possible.
"By moving the Annual Meeting to Magna we can ensure that it is conducted safely and that all 32 new and 27 returning members can attend and take part in person."
This will be the first Annual Council meeting since the local elections on 6th May. Business will include the election of a new Mayor, Deputy Mayor and Leader and appointment to committees, based on the new political make-up of the Council.

The Agenda for the meeting is available now from the Council's website.
Details of how to get to the venue are available from the Magna website.