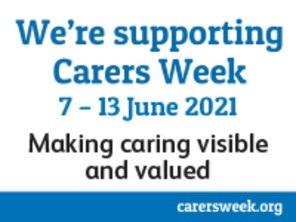 This Carers Week (7-13 June) the theme is making caring visible and valued – that is why Rotherham Council wants to know: "Who cares in Rotherham?"
We know Rotherham is a community that cares – more than 30,000 unpaid carers are looking after parents, children, husbands, wives, friends and neighbours. But we know there will be many more people who don't even see themselves as carers.
This Carers Week, Rotherham Council wants anyone who thinks they may be an unpaid carer to get in touch so we can make sure they have the information and support they need. By building on our existing data base of unpaid carers we will be able to send regular news and updates to carers.
Rotherham Council's Cabinet Member for Adult Social Care and Health, Cllr David Roche, said: "We know there are thousands of people caring for others in Rotherham who may not even realise that they are unpaid carers.
"Many people will have fallen into a caring role gradually as a loved one's health or mobility has deteriorated. Caring for a loved one may be something they want to do and feel a responsibility for, but that doesn't mean they need to do it alone. We want to connect people with other carers in the community, signpost them to information and to make sure they know how to access support when they need it. Most importantly we need unpaid carers to know they are valued."
On Tuesday 8 June between 10am-2pm Council staff and partners from Crossroads Care Rotherham will be available at an information stand in front of Cares Corner in All Saints Square to answer questions and have a chat.
Crossroads Care Rotherham, CEO Helen Cryan said: "This Carers Week we are recognising the fantastic contribution of all unpaid carers in Rotherham, particularly throughout the pandemic. Crossroads Care Rotherham are fully committed to offering support to improve carers health, wellbeing and quality of life."
Unpaid carers should email [email protected] so we can send you the latest information and signpost you to support.