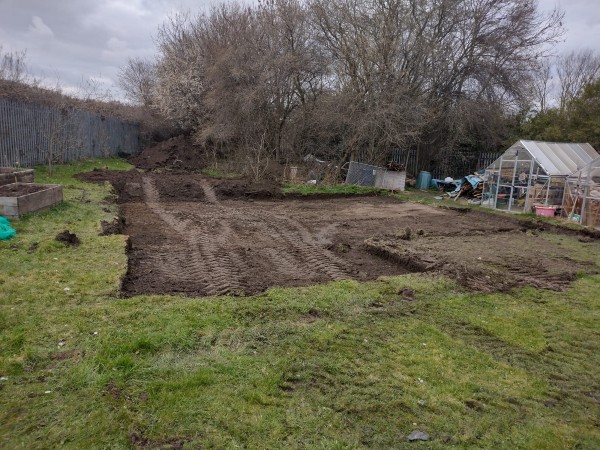 Ground has been broken on a new facility in Kimberworth Park which will see the creation of a new 'community food pantry'.
Over the last eighteen months, Kimberworth Park Community Partnership has become increasingly aware of, and concerned about people not being able to afford the food they need, and its impact on the health and well-being of people in the area.
They have been working alongside local schools in Kimberworth Park and neighbouring communities to assess the level of potential need, and if people would use the Pantry.
The Pantry is different to a supermarket in that people who use it will become members through a process where they have indicated both need for and a wish to use it.
Works have now started on site at Chislett Centre to create the Food Pantry. Ground works commenced on 15th March to allow the hard-standing and pathway to be laid this will allow the building to be sited and pedestrian access created. Once these are in place the building will be erected and power can be installed. The building will then be kitted out with fridges, freezes and shelving units to store the food items for the pantry.
You can find out more about Kimberworth Park Community Partnership on their website.