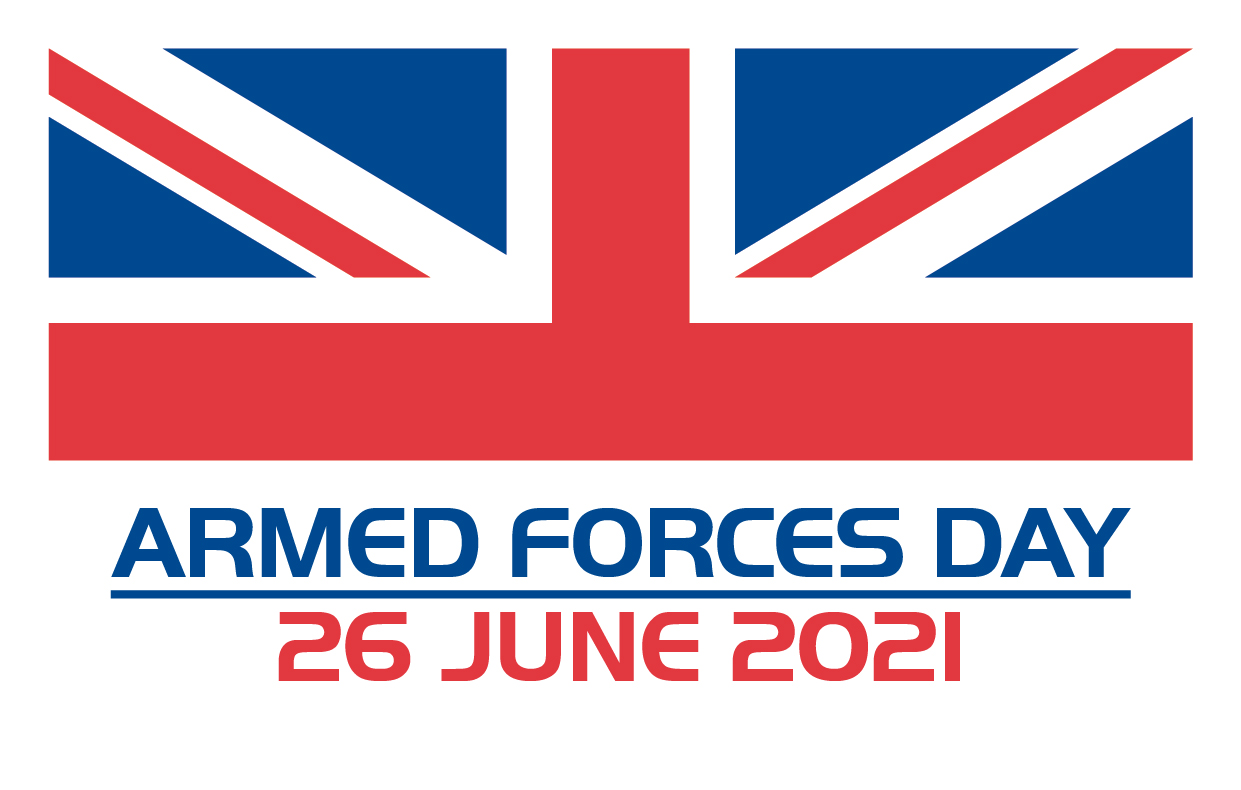 Due to the COVID-19 pandemic, the Government's guidance on social distancing, restrictions on gatherings and the decision to delay the lifting of Covid restrictions across the country, the traditional civic ceremony to mark Rotherham's Armed Forces Day will not take place as usual this year.
The Town Centre event usually attracts thousands of people to the Town Centre to support our local servicemen and women with a military parade, military vehicles and memorabilia, live performances and a variety of stalls and activities raising funds for local community groups.
This year the Armed Forces Day flag will be raised and lowered outside Rotherham Town Hall on Armed Forces Day, Saturday, 26th June, by the Mayor, Cllr Jenny Andrews, accompanied by Rotherham military veteran Mr Ron Moffett MBE, to show appreciation for all serving personnel and ex-servicemen and women.
The Mayor of Rotherham, Cllr Jenny Andrews said: "It is an important day, acknowledging men and women across the services, those who have served or are serving today and members who are also supporting the country through the pandemic.
"Unfortunately, it is too early for the Council to organise such a large-scale public event given the current uncertainties around the pandemic. Rotherham Town Hall also remains closed so please accept our apologies and hopefully next year's event will be bigger and better than ever before."
Major Adie Hunt, Chair of Trustees for Rotherham Military Community Veterans Centre (MCVC), said: "We'd like to thank Rotherham for its continued support for Armed Forces Day and recognising the service, dedication and contribution service personnel, past and present continue to make.
"Rotherham's event is scaled back this year in line with governance and local restrictions, none the less recognising its commitment to its Armed Forces in the raising of the Armed Forces Day Flag on Saturday 26th June."
Mr Ron Moffett MBE, MCVC Chairman Executive Committee will unveil and raise the flag with Cllr Jenny Andrews Mayor of Rotherham. Ron Moffett served with the Royal Army Ordnance Corps' as a Petroleum Specialist, a career spanning 22 years.
The lowering of the flag will take place on the following Saturday, 3rd July
Community groups, schools and residents are encouraged to mark the day in a safe way and make use of the resources available on the Armed Forces Day website at www.armedforcesday.org.uk/