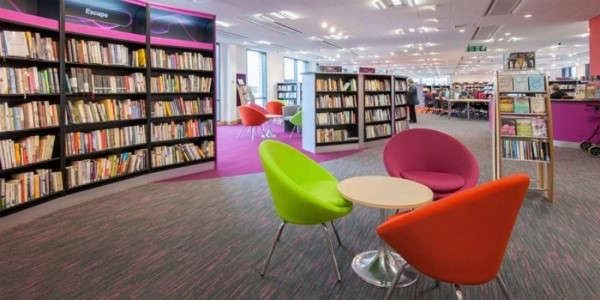 Riverside Library is set to reopen on Monday 19th July for the first time since closing its doors in March 2020 due to COVID 19.
During this time the building has been used as a foodbank site and to support the community as a Lateral Flow Testing Centre (LFT)

Other libraries across the borough will also revert back to their usual opening hours.

Cllr David Sheppard, Rotherham Council's Cabinet Member for Social Inclusion, said: "We'd like to thank library staff for their support in helping with the Lateral Flow Testing Service that has been based at Riverside Library through the pandemic.

"We look forward to welcoming more people back to libraries across the borough. Details of these can be found on the Council website and social media platforms. Library users can also continue to access a vast array of information online including borrowing an online book, magazine or newspaper."

The Order and Collect service will remain in place at libraries with anyone interested in a particular author or book able to look at the online Library catalogue to see if the books are on the shelf in the library of their choice.

They can then fill out the online form or call their local branch to make a request to order the book(s) for collection from that site.

For the safety of our staff and customers we will continue to operate with safety precautions in place, this includes limiting numbers at Riverside House Library for at least the first two weeks.

All 15 libraries across the borough have received improvements as part of the Council's £1.8 million Libraries Capital Improvement Programme with Wath Library due to open on 9th August following refurbishments.

Kimberworth Library is currently closed for repairs.