Facing the cuts, delivering Rotherham's priorities - Rotherham Council budget proposals released
Published Friday, 20th February 2015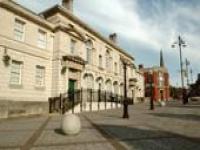 Rotherham Council is pledging to do more to protect children and young people in the town and to preserve the council services people value most in their upcoming budget.
How the authority responds to £23million of cuts and responds to the findings of the Jay and Casey reports is the challenge for Rotherham Borough Council's proposed budget for 2015 /16.
Now in the fifth consecutive year of cuts brought about from the Government's programme of austerity, now totalling £116.9m since 2010, the Council has listened to residents about what their priorities are when faced with difficult choices.
The Council has sought to minimise the impact on front line services where possible, however, difficult decisions remain. Proposed cuts include:
Cutting the cost of councillors by more than £200,000 by reducing allowances and removal of the Leader's car
Stopping the Imagination Library scheme to save £400,000 over two years
Reduction in funding to City Learning Centres to save £200,000
Reducing the number of buildings the Council owns to save £180,000
Whilst addressing the cuts, the Council will refocus the budget around what matters to local residents. This will include putting additional money into Children's Services, investing in extra street cleansing and resurfacing roads.
The additional money in Children's Services and street cleansing will be partly funded by a 1.95% increase in Council Tax which equates to 31p per week for a typical Band A property.
After the publication of the Jay Report, the Council has said "never again." Resources are being put in place to ensure Children's Services meet the standards expected and that the failings to the victims and survivors of Child Sexual Exploitation can be put right. The Children's Safeguarding budget will be ring-fenced and an additional £824,000 into Children's Services budgets to be allocated to:
£234,000 for the development of outreach youth work based provision to engage with young people at risk of Child Sexual Exploitation
£390,000 for additional social workers to make sure children at risk are seen by Children's Services as quickly as possible
£200,000 additional support for Child Sexual Exploitation victims and survivors
Feedback from residents clearly states they want their local area to be clean and smart. The budget proposals include an extra £200,000 investment in street cleansing services across the borough.
Separately, the proposed capital budget allocates an additional investment of £5 million to improve the Borough's roads and fix pot holes over the next two years.
Other savings will be realised by doing things differently including:
Putting more services online
Restructuring drug and alcohol services
The budget will be published today as government Commissioners have yet to be appointed and the Council has a legal duty to publish a budget. If Commissioners are not in post by Thursday 26 February, the Budget proposals will be moved by the Council's Cabinet. The final decision still remains with Full Council on 4 March, but may be subject to further recommendations or amendments.