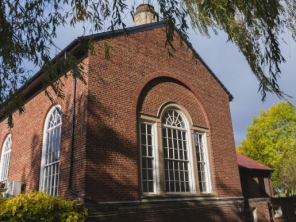 New double yellow lines are set to be installed at East Herringthorpe crematorium and cemetery to help with parking issues in the area.
The restrictions will be put in place on the main driveway which leads to the chapel and crematorium buildings and on the main road which leads to the carpark.
Cllr Saghir Alam, Rotherham Council's Cabinet Member for Corporate Services, Community Safety and Finance, said: "Due to longstanding issues related to unauthorised parking on site at East Herringthorpe crematorium and cemetery; a carefully considered decision has been made to install double yellow lines."
"We understand how difficult it can be for those grieving and unauthorised parking on site has, at times, made it difficult for cars to pass and caused undue stress to grieving families."
"Parking is already available on site for visitors, and we hope these new restrictions will alleviate any issues in the future."
The main driveway is for the use of the funeral director's hearse and funeral cars only and provides easy access in and out of the chapel.
Patrols will be carried out on a regular basis in the cemetery and crematorium by parking enforcement officers.
Parking is provided on site for visitors and customers visiting the office via a large main carpark.
Numerous parking bays are also available to the left of the main entrance with further parking bays in the middle of the site.
A number of disabled only parking bays are also available.