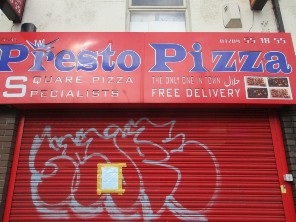 A takeaway in Rotherham has been ordered to close after rodent droppings, a live and dead rat were found in the food preparation areas.
The discovery resulted in the premises being closed by Environmental Health Officers from Rotherham Council.
On 28 September 2021 a Hygiene Emergency Prohibition Notice was served on MD Rezaul Haque, the food business operator of Presto Pizza, 161-163 Masbrough Street, Masbrough, Rotherham.
The Environmental Health Officers deemed that there was an imminent risk of injury to health at the premises.
District Judge Redhouse confirmed the Hygiene Emergency Prohibition Order at the hearing at Sheffield Magistrates Court on 5 October 2021 and agreed with the actions of the Environmental Health Officers to immediately close the premises following the inspection, due to the presence of rats resulting in an imminent risk to health. The hearing was held in the absence of the food business operator who failed to attend the hearing.
Councillor Dominic Beck, Rotherham Council's Cabinet Member for Transport and Environment, said "Hygiene Emergency Prohibition Notices are not served for minor breaches. The presence of rats in the food preparation area was potentially putting their customer's health at serious risk."
Environmental Health Officers will monitor the premises remains closed until the imminent risk to health is removed.
Environmental Health Officers allowed the premises to re-open following a further inspection on 12 October 2021 as they were satisfied the health risk had been removed.