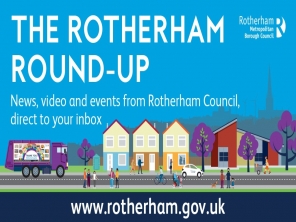 If you want to keep in touch with what's happening around the Rotherham Borough, you can now sign-up to receive free, regular email updates direct from the Council.
The Rotherham Round-Up is the Council's email newsletter, which includes news, videos and events from across the borough, issued direct to local residents' inboxes.
At the moment, we issue the Rotherham Round-Up fortnightly, with occasional extra bulletins if we think there's something we need to share with you sooner.
As well as the Rotherham Round-Up, we also provide regular Neighbourhood News email updates, with the latest ultra-local news, depending on where you live in the borough.
Sign-up here to receive the Rotherham Round-Up and Neighbourhood News email bulletins.
They're free of charge and you can unsubscribe at anytime.