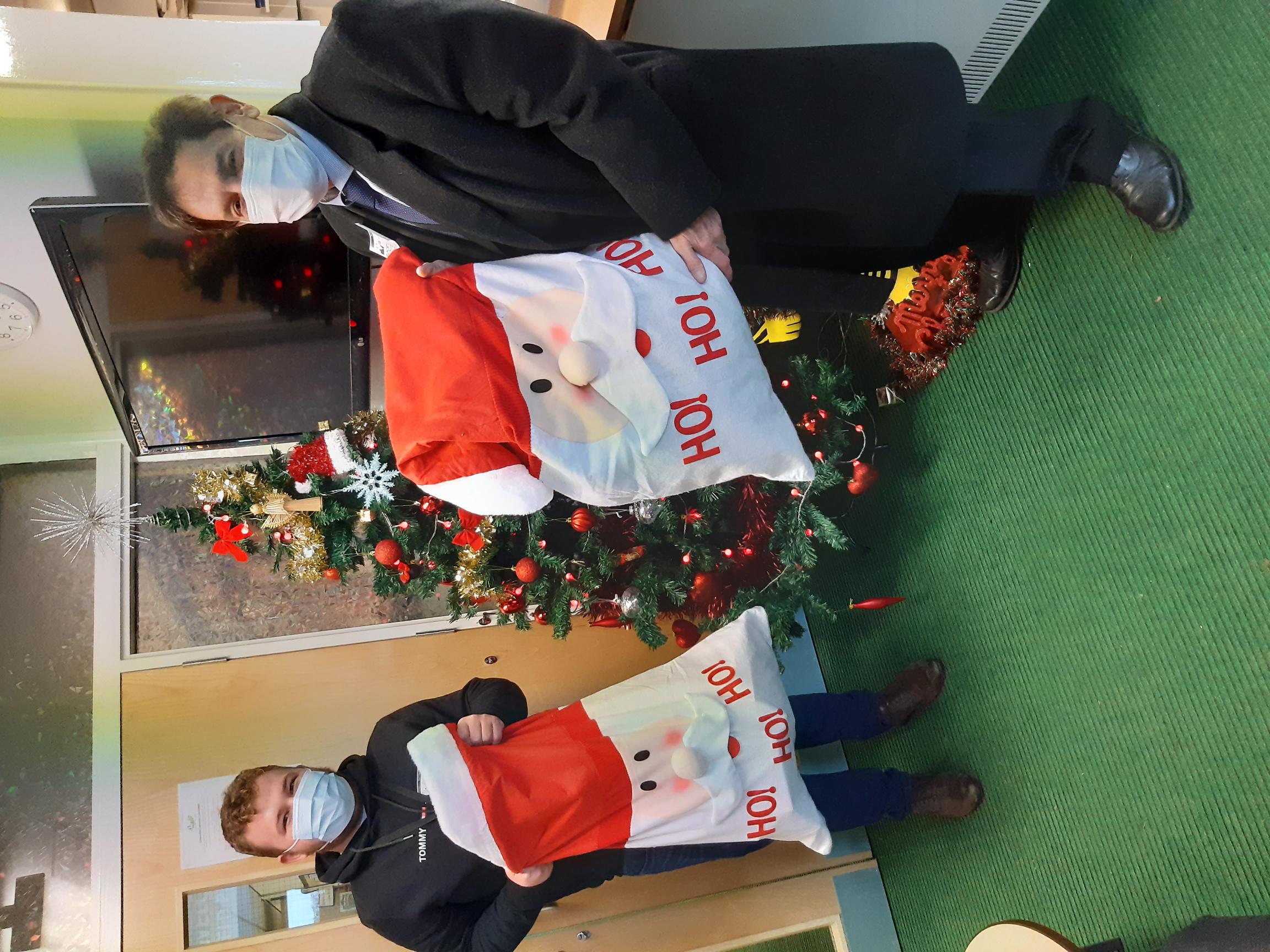 Bramley and Ravenfield Councillors have provided a gift for each primary school child with their ward.
Councillor Lewis Mills and Councillor Greg Reynolds have provided funding to both primary schools within their ward, Bramley Grange Primary and Ravenfield Primary Academy, to enable the schools to provide every child with a high-quality book or educational game.
Up to £2,000 was available for the project, which saw over 450 school children in Bramley and Ravenfield receive a gift, before they broke up for their Christmas break. Councillors Mills and Reynolds went along to the schools, along with Neighbourhood Coordinator, Nicola, to present the gifts last week.
Cllr Lewis Mills and Greg Reynolds can be seen pictured with children Luca & Ava and Ravenfield Primary's Principal, Mrs Caroline Coates.
Mrs Coates provided the following statement, "This year the money has meant that we have been able to give the children real quality reading books from Father Christmas. Each child got their own book to keep. We love reading at #wereRavenfield and make sure that all our children 'LEARN TO READ/READ TO LEARN/READ FOR FUN. We are a reading school and are grateful for the money that ensured all our children were able to have the gift of festive reading! Thank you!"
Also pictured are Bramley Grange's School Councillors, Lilly, Tristen and Harry who handed out gifts to their peers, alongside the Ward Members.
Councillor Reynolds said, "You should be very proud of yourselves. You are a credit to yourselves and your school, please keep studying hard."
Councillor Mills added, "We hope you enjoy your gifts and would like to wish you a very Happy Christmas and all the best for the New Year!".
This project is one of many within Bramley and Ravenfield ward that is supporting the Ward Priorities.
Merry Christmas everyone!