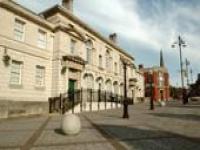 A Rotherham hotel has been prosecuted for breaches of health and safety legislation.
Former owners of the Carlton Park Hotel, Skyland Hotels Limited, pleaded guilty to breaching health and safety regulations. A number of guests had sustained burns whilst using the hotel's steam room and one member of the leisure facility later died due to medical complications having suffered a serious burn whilst using the steam room in February 2015.
Rotherham Council's Environmental Health Officers commenced an investigation into the hotel after being alerted of the incident by the Coroner's Office.
During the investigation Environmental Health Officers found that there had been an insufficient risk assessment for the use of the steam room to reduce or eliminate the risks of burns or scalds. They also found that the hotel had failed to take any remedial action despite receiving a number of reports about injuries sustained in the steam room facilities.
Skyland Hotels Limited appeared before the Sheffield Magistrates Court on 18 October 2019 where they pleaded guilty to an offence relating to failures under the Health and Safety at Work Act 1974 and an offence contrary to the Management of Health and Safety at Work Regulations 1999.
They were sentenced during a hearing held on 16 December 2019 before His Honour Judge Moore at the Sheffield Crown Court. Skyland Hotels Ltd received a fine in the sum of £12,000 for each offence, a total of £24,000. They were also ordered to pay costs of £20,914.20 and a victim surcharge of £120. The fine reflected the early guilty plea entered before Sheffield Magistrates Court.
Rotherham Council's Assistant Director of Community Safety and Street Scene, Tom Smith said: "We are pleased that the Judge has acknowledged the seriousness of this case in which ultimately a member of the public lost their life. This case shows businesses across the borough the importance of following Health and Safety regulations and the severity of the impact that ignoring these regulations can cause."