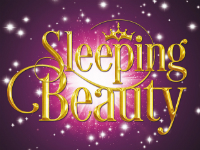 Rotherham Civic Theatre is welcoming children and adults from across the region to join in the pantomime fun at their 'signed' and 'relaxed' performance of Sleeping Beauty.
Special performances of this year's pantomime will be staged at Rotherham Civic Theatre with a relaxed and signed performance at 11am on Saturday 4 January.
Sleeping Beauty is one of the UK's most loved pantomimes. After the wicked fairy Carabosse's evil curse causes the princess to prick her finger on a spinning wheel and fall into an enchanted sleep, it's a race to rescue her from the magical slumber before it is too late!
X-Factor star Andy Abraham stars in this year's production as King Hugo, supported by Georgina Newton as the beautiful Princess Rosa, Joshua Ford as the dashing Prince Ford, Laura Judge as the wicked Carabosse, Tim Freeman as hilarious Nannie Annie, and Kevin McGreevy as Muddles.
Rotherham Council's Assistant Director of Culture, Tourism and Sport, Polly Hamilton, said: "It is very important that everybody has the opportunity to enjoy the magic of the panto this festive season. In previous years, our relaxed and signed performances have proved to be very popular with a diverse range of audiences."
Relaxed performances are designed to be sensitive to audience members who may benefit from a more relaxed environment, including those with autistic spectrum conditions, communication disorders and learning disabilities. Parents with small children and families with relatives living with dementia are also welcome.
The performance aims to provide a more comfortable setting for those who may find it difficult to sit still and stay quiet for the full duration of a performance or who may feel uncomfortable when a show has a lot of flashing lights and noisy special effects.
During the performance audience members can move around and are welcome to come in and out of the auditorium.
The performance will also be signed for people who are deaf or hearing impaired and there will be extra staff to assist with access and seating.
Sleeping Beauty runs throughout December until Sunday 5 January 2020 at Rotherham Civic Theatre.