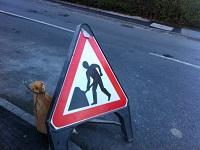 Rotherham Council is proposing changes to one of the Borough's main roads after residents raised safety concerns.
The Council is planning to introduce three new pedestrian islands and extend road markings to A630 Doncaster Road after requests were made by residents to improve pedestrian access when crossing the road.
The plans also include extending the 30mph speed limit from its current end point at Fosters Garden centre to 242 Doncaster Road, closer to Carr Lane, Thrybergh.
Doncaster Road, which runs through the centre of Rotherham via Thrybergh and across the boundary into Doncaster, is a key route in the borough.
Work has already begun on building the first of the pedestrian island. A further two islands and additional road markings will be completed by March 2020. Changes to the speed limit will be implemented later following a statutory procedure expected to take up to 10 months.
Rotherham Council's Cabinet Member for Waste, Roads and Community Safety, Cllr Emma Hoddinott, said: "We have been working alongside residents and the parish council to put things in place, including building new pedestrian islands and extending the 30mph zone, which will make Doncaster Road safer for pedestrians to cross.
"I would like to thank everyone for their work over the last few months, and pleased that we are able to do this to make one of our busiest roads safer."
Local residents have already praised the Council's Highway Team, saying it has been a big step forward in such a relatively small timeframe and thanking the team for their work so far.
Thrybergh Parish Council's Chairman, Mr Glen Trickett, said: "The Parish Council and residents welcome the new layout for Doncaster Road at Thrybergh. Crossing the road has been quite a hazard for some time and these new pedestrian islands and changes to the speed limit will really help residents to cross the road safely. We are extremely happy with the proposed changes."
As well as making improvements to the road in Rotherham, the Council are also working with Doncaster Council to lower the speed limit from 60mph to 50mph near Hooton Roberts and at Hilltop in Doncaster.