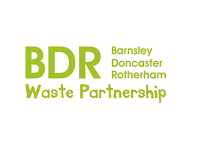 Do you have a project to improve the environment but need help to get it off the ground?
The Renewi (formerly Shanks) Corporate Social Responsibility Fund supports communities surrounding the award-winning waste treatment facility at Manvers with cash and/or volunteer time.
Each year four projects receive assistance from the £6,000 Fund and applications for 2020 are now invited.
Community, voluntary or environmental groups, charities, not-for-profit organisations and education groups can all apply for up to £3,000 of the cash if their scheme would benefit communities within a 3.5km (as the crow flies) of the Manvers facility. If it is further away, but still within Barnsley, Doncaster or Rotherham council areas, they can apply for up to £1,000.
Projects can apply for 90% funding, with groups providing 10% matched funds. In addition, groups can apply for up to 30 hours per year of volunteer time to help their schemes, providing where possible they can match the volunteer hours.
Last year, £3,000 was awarded to Mexborough Community Partnership to fund a project worker for a social inclusion gardening project on local allotments. Food was grown, harvested, prepared and cooked on site.
Grimethorpe Activity Zone in Barnsley, a small charity working with children and young people in a deprived community, received £1,000 to fund summer school holiday activities. Themes included healthy eating and free food was available at the sessions.
Blackburn Primary School in Rotherham was awarded £1,000 to convert a disused piece of land into a nature garden for their eco club. The schools young 'eco warriors' took ownership of the project and learned first hand about plants and nature.
The Personalisation Forum Group in Doncaster, a peer support organisation working to improve people's mental wellbeing, received £750 towards gardening equipment to transform an unsightly overgrown area into a small community garden growing fresh produce.
And the remainder went to Mexborough Food Bank in Doncaster towards a food poverty programme. They ran grow, cook and eat sessions focusing on avoiding food wate, and supported a 'holiday hunger' initiative during school holidays.
A spokesperson for Blackburn Primary School said they had used the funding to clear an area of waste land and then plant it to make an attractive space on the approach to the school.
"The eco group have enjoyed working in this area to get it looking really inviting to the local community, parents and visitors to the school," she added.
.A spokesperson for Mexborough Community Partnership said the award had made a massive difference to the group and what they were able to provide.
He said: "We were able to provide skills development sessions to the community, many of whom suffer from learning disabilities and don't get chance to learn new skills once they leave education.
"As well as gardening and horticulture, we did a range of activities including pizza making sessions for children where they made fresh pizza from scratch using fresh ingredients from the garden then baking them in our very own pizza oven."
Renewi Community Education Liaison Officer Abi Cox said: "We aim to be a good neighbour and make a positive contribution to the local community in the Dearne Valley. In addition to making more from waste, we want to support the communities we serve more broadly and contribute to making them healthier and happier places to live."
More information and application forms are available on the BDR Waste Partnership website at www.bdronline.co.uk and applications should be in by Friday 14 February. Successful projects will be notified shortly after.