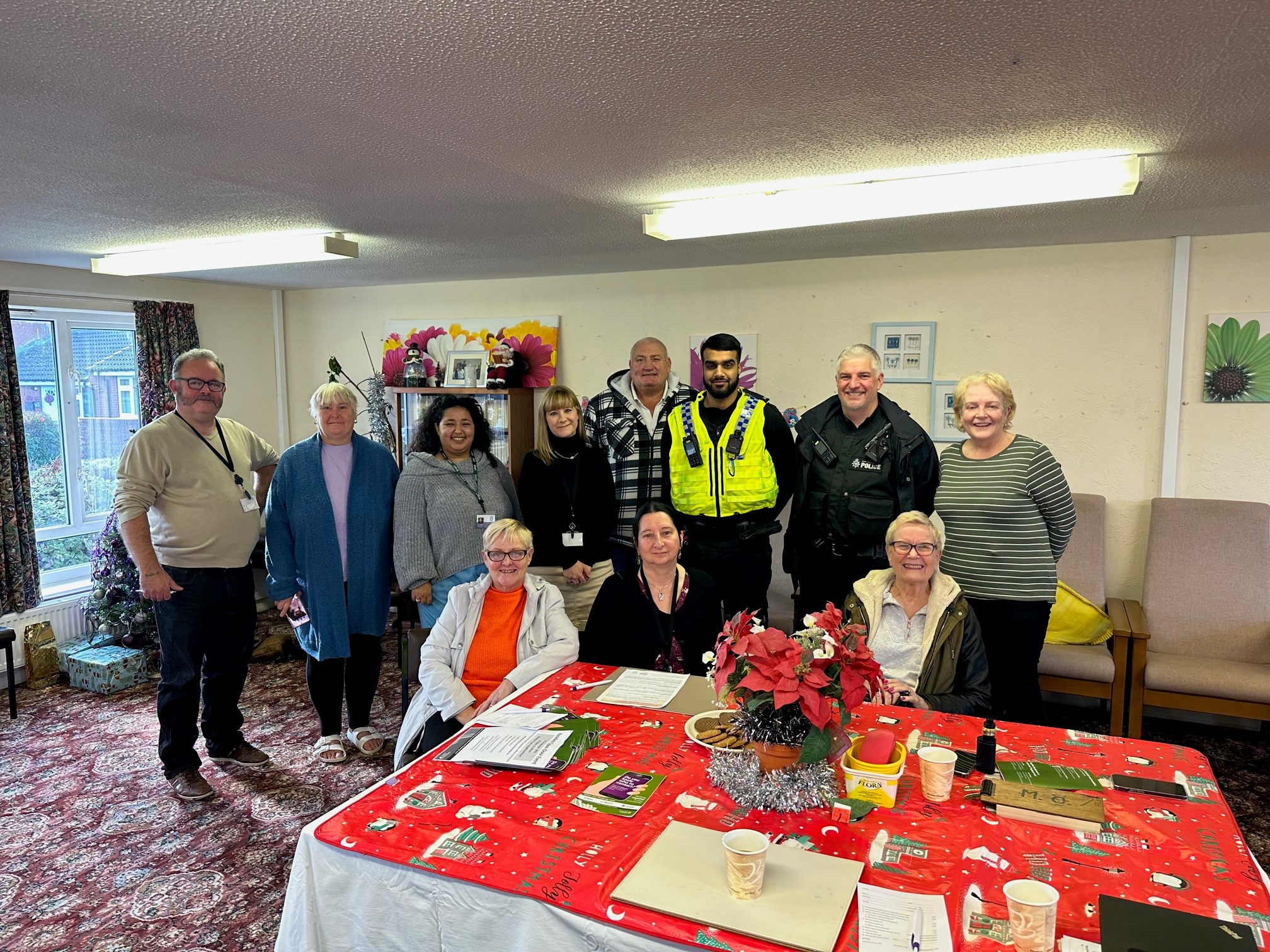 On Wednesday 23 November, the Council's Neighbourhoods and Housing Teams hosted an open-door event at Wootton Court Neighbourhood Centre in Thrybergh.
Supported by South Yorkshire Police, the event provided tenants and residents an opportunity to talk to Councillors and partners about housing, safety and local issues that matter to them. Rotherfed's Energy Know How Team representative were on-hand to offer free advice. Housing Officers demonstrated home safety items.
The event is the first in a series of Neighbourhood Centre visits throughout the Winter months in the Dalton and Thrybergh Ward.
This will provide residents with an opportuntiy to visit their local centre, talk to officers and Councillors in an informal setting, and access free help and advice.
Ensuring residents are able to access the support they need and feel safe within their neighbourhood is a Ward priority for the Dalton and Thrybergh Ward. It is hoped that the events will help people to feel better supported, more connected and encourage greater collaboration with the community.
Working with you to help build communities that we can all take pride in is a priority for the Council. Find out about news and events in your area by signing up to receive 'News from your Neighbourhood' e-newsletters, by clicking here.
Photo caption: The image shows Ward Councillors, Council officers, partners and residents and the open-door event.