Budget for protecting frontline services 2016
Published Thursday, 18th February 2016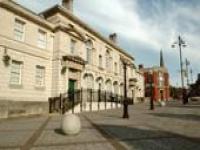 Rotherham Council has published its budget recommendations for 2016/17.
It is focused on protecting frontline services and investing in Rotherham's children's services, the local environment and supporting the local economy.
The proposals detail savings of £21m that the Council must find this year, on top of the £117m that the authority has had to make over the last five years:
In working to meet the Council's agreed vision for the borough, the authority is investing an additional £12m into Children's Services to improve services for vulnerable children and their families. This investment will include additional funds towards ongoing support for the victims and survivors of child sexual exploitation
The budget details service proposals including potential increases in car parking charges, encouraging people to do business with the council online and increasing levels of sponsorship where appropriate, to help meet costs of service delivery
The authorities Public Health service is seeking to drive out further efficiencies and service changes to meet expected Government funding reductions of 3.9 percent a year until 2020
Budget pressures are expected to impact on employment at the Council, with a reduction of up to 300 jobs in year. However efforts are being made to manage this via voluntary redundancies and redeploying staff wherever possible
Cllr Chris Read, Leader of the Council, said:
"Rotherham faces a £21m budget challenge this year largely as a consequence of the Government's reductions in grants. This means we've had to find savings of £138m since 2011. We've taken the tough decisions and are determined to meet our commitment to improve services, particularly those that keep our borough's children safe.
"We've listened to residents' feedback and are continuing to make back office savings, whilst protecting front line services as far as we can. We're playing our part in creating more jobs in the borough and maintaining the local environment in protecting continued investment into RiDO and the Council's Streetpride services, something we know is important to residents. We're also making more money available through Area Assemblies to ensure that all parts of the borough can see practical improvements around their priorities, within their communities.
"We've heard concerns about the proposals around the Visitor Centre and a planned reduction in manning levels at lower risk school crossing patrols. Our response is immediate with funding secured for these over the coming year, whilst we see if we can work better with partners in the longer term.
"At the same time we're proposing that, through capital funding, we're making those essential building and IT investments we need to make so that the council is more efficient.
"We have committed an additional £10m, over the period 2017 to 2020, as we seek to bring Rotherham's roads up to the national average standard.
"We're also continuing our long-term commitment to investing in the town centre with ongoing work on the masterplan and provision in principle of up to £17m for related developments".
The Council is proposing to take advantage of the Government's two per cent social care precept to support available funding in Adult Social Care.
Budget proposals also include an increase in Council Tax by 1.95 percent to support council services overall.
The Council is proposing a robust budget whilst prudently managing its reserves.
The full range of proposals can be viewed on the council's budget web pages and will be considered by Full Council at its budget-setting meeting on 2 March 2016.