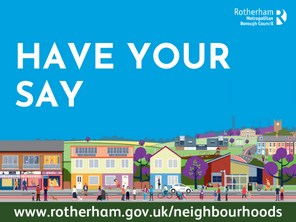 Rotherham Council is seeking the views of residents to help shape the delivery of its updated Thriving Neighbourhoods Strategy, which was agreed by the Council's Cabinet in November 2022.
The Council's vision is for every neighbourhood in Rotherham to be a great place to live, where people are able to work together to achieve a good quality of life and residents feel safe, happy and proud.
People can have their say about their neighbourhood by either completing an online survey, or by attending one of a range of events that are taking place across all of Rotherham's twenty-five wards.
Councillor Sarah Allen, Deputy Leader and Cabinet Member for Neighbourhoods said: "I would like to encourage people to take part in the survey. Your feedback will help us to deliver our Thriving Neighbourhoods Strategy and help to shape the ward priorities for councillors.
"We want to know what the best things in your neighbourhood are, what could make your area even better and what you think makes up a successful and thriving neighbourhood.
"Through the consultation, a range of events are taking place in our neighbourhoods. More information about this will be shared in our neighbourhood newsletters."
To sign-up to receive News from your Neighbourhood e-newsletters, please click here.
Complete the survey on the Rotherham Council website.
The online survey closes on Sunday 7 May.