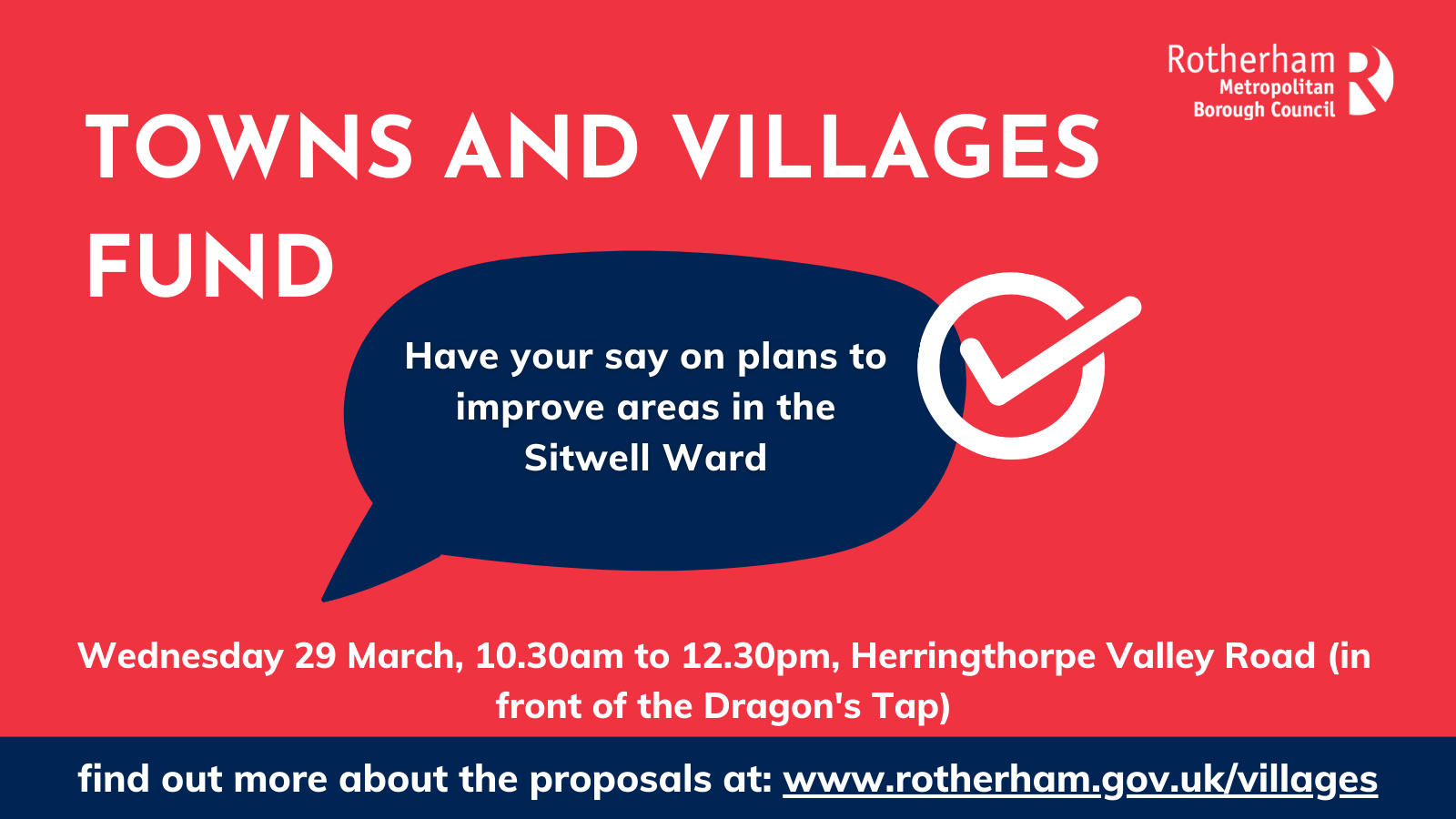 Local residents and businesses are being invited to join the conversation on plans to improve parts of the Sitwell Ward. A consultation event is taking place next week.
Improvements can be made to the shopping area around Stag roundabout. Landscaping improvements could also be considered on Worrygoose roundabout.
This is possible thanks to the Council's Towns and Villages Fund. The Towns and Villages Fund is a multi-million pound commitment from the Council to deliver improvements to local towns and villages across the borough.
The area around the Stag roundabout is a busy shopping area, benefitting from a range of shops and facilities. It is considered that the area would benefit from general upgrades to the public realm to improve the overall appearance for local residents, businesses, visitors and people passing through the area.
The green spaces of the Stag and Worrygoose roundabouts are an asset to the local area, but it is considered that improvements could uplift the appearance of these spaces.
For the shopping area, we could consider upgrading footway surfacing, replacement of dated street furniture and renewal of road markings. Improvements to street lighting, additional litter bins and the provision of a seating area could also be considered.
Improvements to the appearance of the roundabouts could include shrub planting, bulb planting and the potentially some form of public art or sculpture.
A range of proposals have been developed and can be viewed on the Rotherham Council website.
Sitwell councillors and council officers will be holding a drop-in event in the Stag area of the ward, in front of the Dragons Tap on Herringthorpe Valley Road. This will take place on Wednesday 29th March from 10.30am to 12.30pm.
Come along to find out more and to have your say on the proposals.
Working with you to help build communities that we can all take pride in is a priority for the Council. Find out about news and events in your area by signing up to receive 'News from your Neighbourhood' e-newsletters, by clicking here