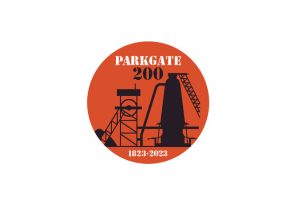 Rotherham Council is working with the Rawmarsh and Parkgate Local History Group and partners to celebrate the 200-year anniversary of Parkgate in 2023.
Bringing people together to celebrate Parkgate's history and heritage is a Ward priority for councillors in the Rawmarsh East and Rawmarsh West Wards. We wanted to share some progress updated with you.
A Blue Plaque for Parkgate
Thanks to the Rawmarsh and Parkgate Local History Group and Rotherham Civic Society, in 2023 Granby House on Aldwarke Road will receive the very first blue plaque in Rawmarsh and Parkgate.
It will be dedicated to Charles John Stoddart who was living at Granby House in 1881. Stoddart is most well-known locally for his nearly 60 years association with the Park Gate Iron and Steel Company, rising from the Company's office boy in their London office (yes there was one!) in 1854 to Secretary in Parkgate.
He went on to become Works Manager, Managing Director and Chairman. He was also the Mayor of Rotherham four times and was the very first person to be granted the Freedom of Rotherham. He died in 1913.
Tread Softly Stranger at Chantry Brewery
Arrangements are being made to show the film "Tread Softly Stranger". The film stars Diana Dors and was partly filmed in Parkgate. The film will be shown at Chantry Brewery in September/October.
Chantry Brewery has brewed a Parkgate 200 Pale Ale to commemorate the bi-centenary.
Whit Walk
A Whit Walk is set to take place in June 2023. Children from Rawmarsh Ashwood Primary School and St. Joseph's Primary School will be dressing in Victorian style clothes and will be transported to Rosehill Victoria School in vintage buses. Local children will parade around the park, have a picnic lunch and play traditional games before travelling back to school on the buses.
Working with you to help build communities that we can all take pride in is a priority for the Council. Find out about news and events in your area by signing up to receive 'News from your Neighbourhood' e-newsletters, by clicking here.