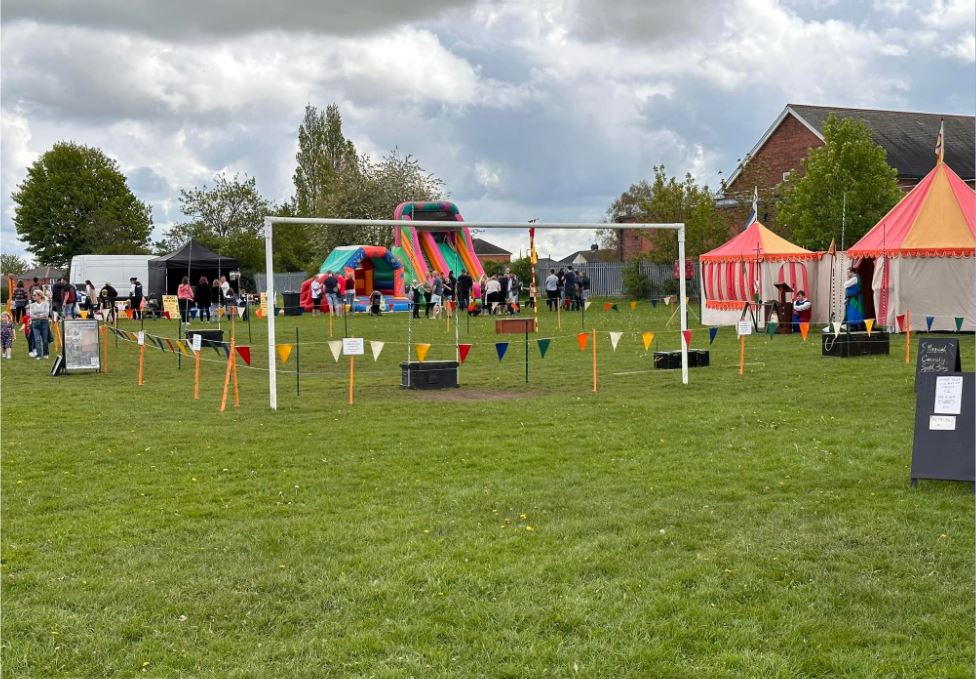 The Coronation of King Charles III was marked in Thurcroft earlier this month. Lots of events took place offering fun for all the family!
This included performances from Thurcroft Welfare Band, a fantastic family fun day held on Thurcroft Rec and even a medieval re-enactment.
The day was also marked by community groups throughout the ward, including Thurcroft Toddler Group who had a commemorative cake and gave out special Coronation mugs for all the children to keep.
Thurcroft and Wickersley South Ward councillors were pleased to be able to support Thurcroft Veterans Association and used some of their Community Leadership Funding to contribute to their Coronation musical event, which was attended by more than 300 people.
Working with you to help build communities that we can all take pride in is a priority for the Council. Find out about news and events in your area by signing up to receive 'News from your Neighbourhood' e-newsletters, by clicking here.