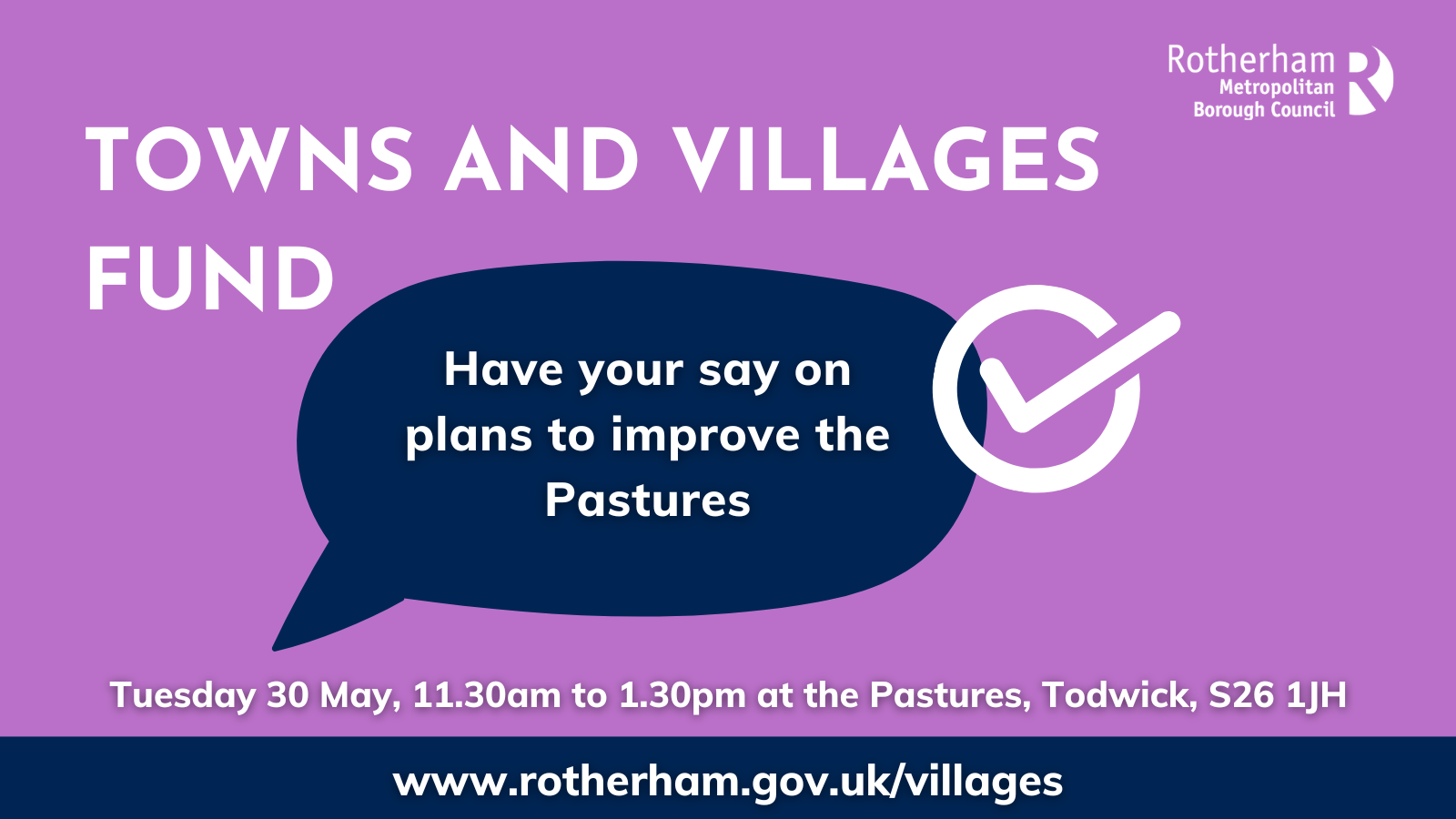 There are plans to improve the Pastures in Todwick village and local residents are being invited to have their say.
Following initial consultation, plans have now been prepared by the Council's Landscape Design team for improvement works to the shopping area at the Pastures in Todwick village.
Improvements are possible thanks to Rotherham Council's Towns and Villages Fund, a multi-million pound commitment from Rotherham Council to deliver improvements to town and village centres across the borough.
As works to revitalise and improve Rotherham town centre progress, it is important that investment in local areas is also made.
The Towns and Villages Fund project in the local area supports the Aston and Todwick Ward priority around engaging and supporting local businesses.
We know that this area serves as the village centre, with the school and village hall in close proximity.
There is an opportunity to improve the appearance of this area to make it more welcoming. This will also help to support local businesses in the area.
Potential improvements could include:
Improved shop frontages
Better parking and resurfacing
Planting
Lighting
Seating
Surfacing
It is felt that the current site is outdated and in need of some TLC.
We would like to modernise and improve the area and feel that this will provide a boost to local businesses and benefit local residents.
You can view the updated plan below and on the Rotherham Council website.
A consultation event will be taking place outside the old village shop next Heaven is Homemade Vintage Tea Rooms. This will provide an opportunity for residents and businesses to view the plans and provide feedback.
This event takes place on Tuesday 30 May from 11.30am to 1.30pm.
Please come along and share your thoughts and ideas, we would love to hear from you. You can also enjoy free refreshments from the tea rooms.
All feedback received during the consultation will be considered.
It is anticipated that work will start on-site in Autumn 2023.
Come along and have your say.
Working with you to help build communities that we can all take pride in is a priority for the Council. Find out about news and events in your area by signing up to receive 'News from your Neighbourhood' e-newsletters, by clicking here.