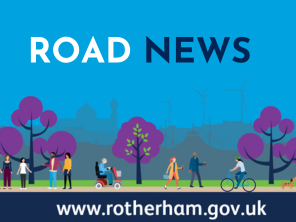 Rotherham Council is investing £2.4m to improve bus journey times between Maltby and Rotherham town centre.
New bus lanes along the A631 between Addison Road in Maltby and the Bramley Roundabout/M18 Junction 1 will improve bus times and reliability, as well as benefitting other road users.

Work on the new bus lanes starts today, Monday 10 July 2023, and will take 14 months to complete. Traffic management on the A631 will be used throughout the works, and signage announcing roadworks will be displayed in advance.
The bus lane, which will be an addition to existing lanes for general traffic, will run between Addison Road in Maltby, and Denby Way at Hellaby, and there will be an extension of the existing bus lane at Wickersley School towards the water works.
Buses will spend less time queuing and pulling into traffic flows, making services more punctual, particularly the X1, X7 and X10 services linking Maltby to Rotherham and onwards to Sheffield City Centre via Magna and Meadowhall.
The scheme is being delivered by funding secured by Rotherham Council from the Department for Transport's and South Yorkshire Mayoral Combined Authority's Transforming Cities Fund.
Rotherham Council's Cabinet Member for Transport and the Environment, Cllr Dominic Beck, said: "Bus services in our area have been going through a really difficult time since the pandemic and it's important that we do all we can to try to ensure they're sustainable for the future. One of the ways that the Council can help in this case is by helping to improve the reliability of services by making these improvements, funded by the government grant that we have secured. The route between the centre of Rotherham and Maltby is a key part of the bus network and I hope the passengers will soon be benefiting from this additional investment."
Full details of the scheme are available on the Maltby Bus Corridor webpage.