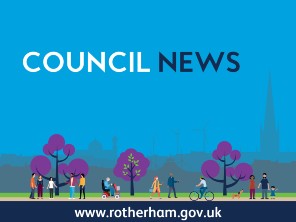 Rotherham Council held its latest Cabinet meeting on Monday 18 September, where some exciting developments were agreed and discussed.
Firstly, Cabinet members heard about an 'impressive' review of Rotherham Council's performance.
The independent review of the Council by the Local Government Association's (LGA) Corporate Peer Challenge praised improvements at the organisation, saying it is now "in a very good place." The team was made up of leading local government figures, including former Rotherham Commissioner Mary Ney.
The endorsement came on the back of the Council being named the 'Most Improved Council' in the country at the Local Government Chronicle (LGC) Awards in 2022.
Members noted the observations and key recommendations made by the Corporate Peer Team to the Council and approved the high-level action plan which is the Council's response to the findings.
Secondly, plans to bring back mainline train services to Rotherham are taking a step forward with Rotherham Council looking to buy land which could form a suitable location for the station.
Rotherham Council's Cabinet members approved the start of negotiations to buy properties, located in the Parkgate area.
Cabinet also agreed for the Council to investigate the potential use of powers for a Compulsory Purchase or Transport and Works Act orders to acquire the necessary land, although negotiation remains the preferred option.
Thirdly, Rotherham Council's Cabinet approved a new policy for landlords on how to deal with damp, mould, and condensation in rented homes across the borough.
Excess damp and mould in homes can be a severe hazard, causing respiratory problems and increasing allergies. The Council has a zero-tolerance, pro-active approach to reports of damp and mould in all Council-owned properties, and training has been put in place to ensure staff and contractors recognise the root causes of damp and mould, instead of putting all the responsibility on tenants.
These are the main headlines, but you can read about all the reports, which include the Public Health Proposals to Drugs and Alcohol Grant, the Stag Willow Extra Care Scheme, the Polling Districts and Polling Places Review, a report of Digital Inclusion Strategy, Council Building Decarbonisation, and others in the link below.
Agenda for Cabinet on Monday 18 September 2023, 10.00 a.m. - Rotherham Council