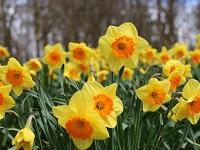 It's March and we have lots of fun events taking place across Rotherham. This month, we have some fantastic events for British Science Week taking place in libraries around Rotherham.
Also, Rother Valley Country Park will be hosting 10k and 5 runs which start and finish in the northern lake area, plus much more.
Sunday 8 March, 8.30am to 12noon, Run Yorkshire 10k and 5k, Rother Valley Country Park
Tuesday 10 March, 10.15am to 12noon, Little Learners Music and Sound Sensory Play and Craft, Clifton Park Museum suitable for one to four year olds £2.50 per child (non-refundable) Booking is required.
Wednesday 11 March, 3.30pm to 4.30pm, British Science Week Lava Rockets, Wath Library
Thursday 12 March, 5.30pm to 7pm, Menopause Café, Riverside Library
Saturday 14 March, 9.45am to 12noon, Make your own bath bomb, Thorpe Hesley Library
Also:
Rotherham Theatres has lots of entertaining performances taking place which includes: Johnny Cash Roadshow (Saturday 7 March), Ariana and Jojo (Sunday 22 March), The Glen Miller and Big Band Spectacular (Tuesday 24 March), Lipstick On Your Collar (Friday 27 March) and An Audience With Cannon and Ball (Saturday 28 March). Plus many more shows, for more details go to the Rotherham Theatres website
Go to the Rotherham Theatres website
Rotherham Town Centre hosts the second-hand market every Tuesday and Wednesday with antiques, bric-a-brac, vintage and retro goods, clothing, shoes, toys, jewellery and much more.
Rotherham Libraries host regular weekly activities across the borough such as: Lego clubs, Code clubs, Rhymetimes, computer classes, knit and natter groups, advice sessions, readers groups and local history groups.
For more information see: