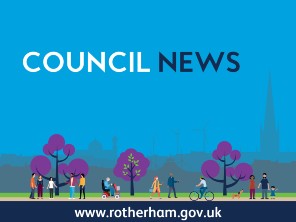 Rotherham Council leaders are poised to agree to plans to transform a dormant site in Canklow into a day centre, supported accommodation for people with support needs and 13 new council homes.
Cabinet Members will consider proposals to develop a new investment of £1.9million for accommodation for people with complex support needs, which includes a seven-bedroom property and two two-bedroom apartments, and 13 council homes on Warden Street.
They are also set to agree increased investment of up to a total of £6.4million to build and fit out Castle View, a modern, purpose-built day centre to provide day opportunities for people with high support needs.
Together, the plans will help meet the council's commitment to deliver modern, purpose-built facilities that more effectively meet people's needs, within environments that are more conductive to maximising independent living and are closer to home.
The 13 new council homes will comprise of 12 two-bedroom apartments for older people and those with a health need, along with a four-bedroom home suitable for wheelchair users.
The homes will occupy a site that has stood empty for a number of years, following its clearance in 2009, after which the Government's Housing Market Renewal funding to redevelop the area was cut.
The site is within easy reach of the local community, businesses and amenities.
Councillor David Roche, Cabinet Member for Adult Social Care and Health said: "The council is committed to developing and delivering services closer to home for people with more complex and specialist support needs.
"This development will deliver modern, purpose-built facilities that more effectively meet people's needs, enabling better life outcomes for people to lead safe, well and independent lives."
Deputy Leader of Rotherham Council, councillor Sarah Allen, said: "The council is committed to supporting residents with their housing challenges, including providing new affordable and high quality council homes for local people to rent.
"Our commitment is to deliver hundreds of new council homes, and this development on Warden Street will contribute towards the goal, whilst also helping to improve the area. It is therefore vital that the council continues to look at all opportunities to provide affordable homes for residents."
Once approved by Cabinet, these plans will be subject to planning permission approval.
The decision is due before Cabinet on Monday 20 November.