Family based placements for children in care
Published Tuesday, 30th August 2016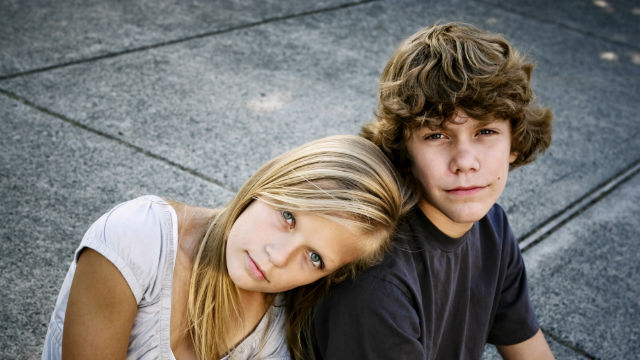 Plans for Rotherham's children in care to be placed with in-house foster carers instead of children's homes.
Children in care are to benefit from family-based placements as the preferred option as the Council seeks to make Rotherham a child centred borough.
As part of the town's ambitious plans, Rotherham Council wants to increase the capacity it has for placing children with its in-house foster carers. It wants family-based placements to be the natural path for looked after children, where possible.
Now a number of recommendations are to be considered at next month's Commissioner and Cabinet decision making meeting in order to pave the way for this change.
This includes closing two of its three remaining children's homes - Cherry Tree House and Silverwood.
It follows a period of targeted consultation with children and young people, staff, elected members, trade unions and other key stakeholders, after concerns were raised at both homes through Ofsted reports. Although subsequent improvements were made, these were not enough to maintain confidence in the future operations of both homes.
On top of this Commissioners are recommended to increase the fees the Council pays to in-house foster carers in order to help strengthen its recruitment and retention drives. This will ensure there are sufficient carers locally to meet the needs of looked after children.
The Council is committed to being a child-centred borough and wants the children in its care to have a family-based placement, in accordance with their assessed needs and circumstances.
This is because foster care provides children with a safe, stable and loving environment when they are unable to live with their birth families.
This represents a shift in Council practice and is consistent with its improvement journey to enhance practice and assure the quality of the care it provides.
Deputy Leader Cllr Gordon Watson, Cabinet Member for Children, Young People and Families said: "We are endeavouring to ensure that we have sufficient high quality, family-based care placements to keep children placed locally within easy access of their communities, services and birth family to promote continuity of support and contact.
"Residential care placements will continue to be appropriate for some children and young people with very specific needs and circumstances, but these will be fewer in number going forward. In these austere times, we also need to strive to deliver value for money and high quality placements for children while continuing to take our responsibilities for managing public money very seriously. Increasing foster care fees will be on an invest to save basis."
Children's Commissioner Patricia Bradwell added: "Foster carers provide a safe and loving environment and the more we invest in our foster carers the better care we can offer to our looked after children. It also means we won't be using the independent or residential sector, which is more costly."
Currently carers on the Council's books are paid lower fees than those paid in neighbouring authorities or independent agencies.
The move to increase the fees follows a period of consultation with current foster carers to make life as a foster carer easier.
In particular the Council wants to attract people to foster teenagers and young people over the age of 11.
Foster carer and mother-of-four Emma Darby, who is currently fostering twin toddlers said: "This is a really great idea and one I welcome very much. Foster children have often been through quite traumatic ordeals in their short lives and so they need the stability a family-based foster placement can offer. It can be quite hard to go out to work as well, as you really need to be around to meet these children's needs, especially the very young ones. An increase in the fee will help people overcome a barrier which just might have been putting some off."
The severe shortage of places for adolescents has meant a number of children having to be placed outside the local authority area because the Council does not have sufficient local places.
This can have severe impacts in terms of children being able to rebuild family relationships and can impact on achievements at school, with sometimes wider long term ramifications for the rest of their lives.
Commissioners will decide on the future of both children's homes and the potential increase in foster care fees at a meeting on Monday, September 12.
Anyone interested in fostering in Rotherham should visit the fostering website.