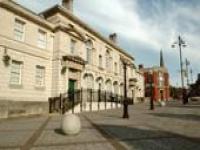 Since July 2016 more than 1,000 people who have previously experienced child sexual exploitation and abuse have accessed counselling and other support services commissioned by Rotherham Council.
Now the Council is seeking views and feedback before commissioning more such services in the future.

The services commissioned by the Council aim to reduce the risk of harm to victims, survivors and families so that they can:
Start to recover from their trauma of child sexual exploitation
Build resilience and develop coping strategies for everyday life
Improve their self-esteem and self-confidence
Improve their mental health and wellbeing
Be supported in fulfilling their maximum potential

Responses will help the Council decide on the types of support it commissions for CSE victims and survivors in the future.

Councillor Chris Read, Leader of Rotherham Council, said: "We have a long term commitment to continuing to provide counselling and support services to anyone who has suffered from sexual abuse in the past, and a significant number of people have benefitted from the services that have been commissioned since 2016.
"For some people these services have been critically important. However we are also aware that there will be people in the community who have not been able to access those services, or who feel that there isn't an appropriate service to meet their needs. So we are keen to here from anyone affected in this open and anonymous consultation, which will help to inform the approach of the Council and our partners in the future.
"If you're reading this, and you've been affected, please do have your say via the Council's website."
It is intended that the survey is competed by victims and survivors of CSE, or by someone who has been asked by them to act on their behalf. People filling out the survey do not need to provide any information which would compromise their anonymity.
The survey will be available to complete on Rotherham Council's website at
www.rotherham.gov.uk/consultations
until 29 March.
Anyone wanting to access CSE support services can contact one of the three Rotherham Council commissioned support services: