Plans to consult on learning disability services
Published Friday, 28th October 2016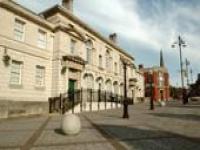 The Council invites people with learning disabilities and families to join a major discussion about the future of support services if Rotherham's decision makers agree to begin formal consultation.
If agreed at the Cabinet and Commissioners' decision making meeting on 14 November, a formal 60 day consultation on modernising services will begin.
As part of this, customers, carers, and other interested parties will be invited to have their say on more innovative ways of delivering services which promote independence and choice - and a move away from traditional building based care.
Cllr Roche, Cabinet Member for Adult Social Care and Public Health, said; "We have been talking about modernising our learning disability services for some time now, and know that services here lag behind those in other parts of the country in the way that they support people with learning disabilities and their families. At the same time in the current financial climate we know that the Council cannot afford to stand still, so we'll be talking to service users about whether the Council's current facilities meet their real needs, and how we might do better in the future.
"I know this will be an anxious time for our customers and carers and therefore value their engagement. We will want to talk to as many people as possible including providers and families with young people who will be preparing for adulthood.
"Within the consultation process we will be looking to find a way forward which puts people with a learning disability and their carers' in control of important areas of their lives, opening up opportunities and ensuring that people with learning disabilities are respected in the community."
Councils across the country are re-evaluating services in the context of the requirements of the Care Act 2014. The challenge at both national and local level is to develop robust, sustainable support which promotes prevention and early intervention.