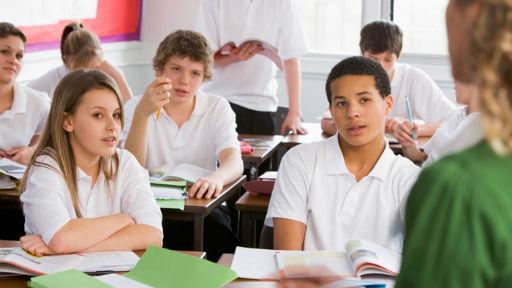 A £7m investment to create extra capacity at secondary schools in Rotherham has helped ensure the number of children being allocated a spot at their first-choice school has increased on last year.
In total, 3,415 school place offers have been made to pupils scheduled to start secondary school in September – 3,159 (92.5%) of which were for their first preference school, up from 91% in 2019.
In all, 97.5% of pupils have been offered a place at one of their three preferred school this year. In 2019, nationally, the proportion of pupils offered one of their preferences was 94.8% (
source: Department for Education
).
The 85 (2.5%) of pupils in Rotherham who have not been offered one of their three preferences have all been allocated either their catchment area school or nearest school to home with a place available. No schools refused catchment or sibling category applications.
Rotherham Council has created, or has in development, 875 new secondary school places, equating to 175 per year group. Additional places have been created across the borough, including Wickersley, Wath, Wales, Aston, Rawmarsh and St Bernard's schools.

The £7m investment has been funded through Basic Need capital funding from the Department for Education, allocated to local authorities to create new school places in areas of need.
The new school year allocations for secondary school paces were confirmed to parents ast Monday, 2 March, National Offer Day.
Cllr Gordon Watson, Deputy Leader and Rotherham Council's Cabinet Member for Children and Young People's Services said: "National Offer Day can be a stressful for parents, carers and pupils, so I am delighted that Rotherham is continuing to perform superbly in ensuring more of our children get a place at their preferred school.
"Rotherham consistently performs above the national average in relation to first preferences allocated and its 3 preference offer profile on National Offer Day and performs in line with or above its statistical neighbour average annually.
"This doesn't happen by accident. It is the culmination of a tremendous amount of work by our school place planners, who closely monitor the latest population stats and demand to help ensure we have the right school places in the right locations to meet demand.
"The Council's excellent working relationship with schools and academies, combined with this demand data, has helped inform our decisions on where to invest in new school places."
Any parents or carers who are not happy with the allocation for their child has the right to appeal any decision which will be heard by an independent panel.