The majority of schools in the borough have remained open throughout the coronavirus lockdown, providing valuable in-school education to vulnerable children and the children of key workers. Typically, this has seen more than 800 children attending schools in Rotherham every day.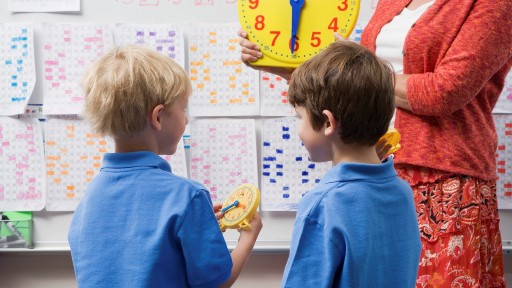 This provision will continue and the Government has now confirmed that it is asking schools to begin to open up further places from Monday 1st June, starting with nursery, reception, year 1 and year 6.
Each school and early years setting has completed its own risk assessment to determine if, how and when it can safely provide these places and how many children in different year groups they can safely accommodate.
The Council cannot overrule the decisions of individual schools and early years settings, it can only advise. The Council has therefore taken the view that our schools and early years settings are in the best position to determine their approach, according to their individual circumstances - and the Council will back their judgement.
Where schools and early years settings decide that taking more children is the right thing for them, the Council is supporting this decision by providing advice and training to staff, PPE starter kits, additional cleaning, transport and other support services to ensure that we are helping schools to be as safe as they can be for pupils and staff alike.
Likewise, where schools decide that they are not able to take more children at this time we will support their decision, and where appropriate we will work with them to facilitate a safe increase in the number of pupils in the future.
The Council also fully supports the rights of parents and families to decide what is right for them and their children. What is right and safe for one family might not be for another. If a family is not comfortable sending their child to school at this time, or do not feel it would be safe for other family members, we respect their right to make that decision.
To support teachers, other school staff, parents, carers and children we have prepared some useful Frequently Asked Questions about different aspects of school provision from 1st June, which you can access from this page. These are based on current guidance as at the time of writing and will be updated regularly (the date of the last update will be displayed at the top of each page).
A Statement for Schools from Rotherham's Director of Public Health
Rotherham's Director of Public Health has issued a statement to local schools about the Coronavirus pandemic.
Early Years & Childcare providers
In line with DfE guidance that early years and childcare providers should open more widely from the 1st June to welcome back all children who require a place, all Ofsted registered group providers and childminders are currently identifying demand and reviewing their plans in line with Government guidance. To date 75% of providers have confirmed that they plan to open from 1st June. To enable them to operate safely within guidelines, a reduced number of places will be available.
Please contact the Families Information Service on 01709 822429 for details of provision that is open and support to find a childcare place.