Housing refugees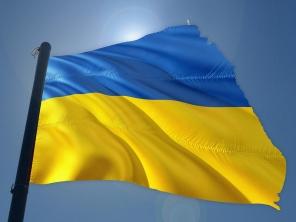 There are 3 schemes available to Ukrainian's who wish to live in the UK:
Family visa scheme
Ukraine extension scheme
Homes for Ukraine scheme
The visa's that the applicant receive are all the same and the reference numbers all have the same format. The only way to understand which scheme the applicants arrived under is by obtaining a copy of their original application.
Further details about the schemes are available here
FAQs about the scheme are available here
Family visa scheme
If you have settled family in the UK, you can apply for the Ukraine Family Scheme visa for free. The Ukraine Family Scheme allows applicants to join family members in the UK. Everyone must make a separate application, even children travelling with a family member.
Ukraine extension scheme
If you're a Ukrainian national who had temporary permission to stay in the UK on or before 18 March 2022, you can apply to the Ukraine Extension Scheme instead. Your partner and children can also apply if they're already in the UK as your dependants.
If you previously had permission to stay in the UK but it has expired since 1 January 2022, you're also eligible to apply to the Ukraine Extension Scheme.
Homes for Ukraine scheme
If you do not have settled family in the UK, apply for a visa under the Ukraine Sponsorship Scheme (also known as 'Homes for Ukraine') for free. The Ukraine Sponsorship Scheme allows Ukrainian nationals and their family members to come to the UK if they have a named sponsor who can provide accommodation.
Rotherham Council have obligations under this scheme to conduct DBS checks on the sponsor family and inspect the property to ensure that they are suitable for the guests they have been matched with. Once the guests have arrived, a welfare visit will take place to ensure that the expected guests are those who have arrived, to ensure that they are safe and are referred to any services they require.
Funding is only available for sponsors and guests under this scheme:
Guests can claim £200 per person – One off payment, not to be paid back
Sponsors can claim £350 per property per month – Paid 30 days in arrears from the date the guests arrive
All queries about this scheme should be emailed through to homesforukraine@rotherham.gov.uk.
Visa queries
Rotherham Council have no access to the visa applications. Please provide the following details if asked for support:
Contact UK Visas and Immigration.
Telephone: + 44 808 164 8810 – select option 1
7 days a week, 24 hours a day
Calls are free of charge
If you cannot contact UK 0808 numbers, you can use another number instead. You may have to pay – check with your phone provider if you're not sure.
Telephone: +44 175 390 7510 – select option 1
7 days a week, 24 hours a day