In order to enhance the services we provide for our clients we adopted the Local Authority Partnering Initiative some time ago. While this has been very successful it has come to our attention that there are still some of our clients who do not know what this scheme offers and how it can greatly benefit them. We hope the following summary will help clarify how this scheme can work for you.
What is the Partner Authority Scheme?
The partnering scheme enables a company to have a one-to-one working relationship with a preferred Local Authority for advice and plan appraisal wherever the project is in England and Wales. The site inspections are then carried out by the Local Authority where each project is carried out.
Who can partner?
The partnering scheme is open to all types of business. Whether you are a contractor or a developer, an architects practice or sole practitioner, a structural engineer or a surveyor, you can partner with the Local Authority of your choice.
What does it cost?
The scheme is free and non-contractual. There are no signing up fees or annual membership fees. There are no additional project fees when submitting an application as a Partnership Scheme beyond the building control fee each project normally attracts.
How do I register?
All you need to complete the online registration form. Once registration is complete you can use the LABC logo on all of your marketing materials.
What are the benefits?
Single point of contact for all your Building Control work in England and Wales.
Clear, honest and consistent advice and a coherent approach to best practice.
Local knowledge and expertise and strong links with the Fire and Rescue Service.
Nearly 400 local offices with nearby staff for quick responses to site visit requests.
Using local Building Control improves your projects carbon footprint (reduced travel miles).
In-depth expertise on structure, fire, acoustics, warranties, energy and sustainability.
We offer SAP/ SBEM services and can organise air/ sound testing through our LABC colleagues and business partners (LABC have around 3,800 technical experts in England and Wales).
What our partners say about us
We have a growing list of over 30 partnerships with all different types of companies. But don't just take our word about our service.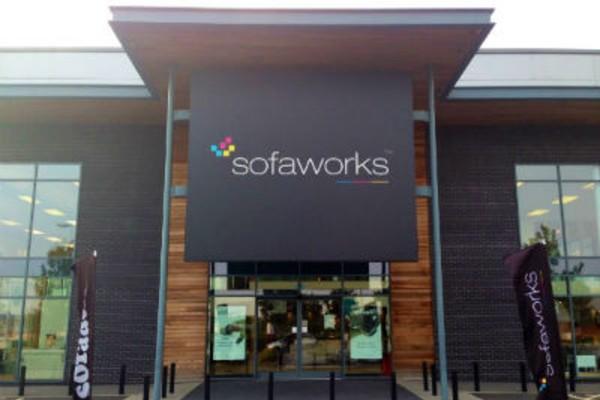 Sofaworks (formally CSL)
David Hodgson – Head of Property
"Rotherham MBC Building Control Consultancy have been Sofaworks's Partners for over 4 years and are considered a vital part of our New Store Expansion and fit-out team. We have found their Officers to be extremely knowledgeable, commercially minded and always ready to suggest efficient and practicable solutions to construction problems. Their service is prompt, professional and always attentive during the course of each Sofaworks project."
DVS Architecture
Derek Statham - Director
"I must compliment you and your colleagues on the way you conduct business, all of the newsletters and other initiatives you send out are impressive. Not to mention the excellent service and reasonable fee levels. I really think that other authorities could learn a lot from your proactive approach. As you say 'keep up the good work'".