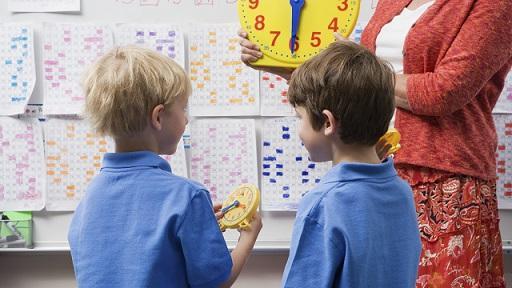 Despite increasing demand for school places the vast majority of Rotherham children will be starting the new school year in September at the school of their parents choosing.
Today (16 April) is National Offer Day for children starting Primary School or moving up from Infants to Juniors in five months time.

The total number of Primary School (Reception / Foundation Stage 2) places offered this year in Rotherham has topped 3,100 - an increase of over 200 on last year. In spite of the increased demand, 93.9% of children have been offered a place at their first choice school and 98.3% offered one of their three preferences.

Of the 611 children leaving Infants School this year, 99.2% have been offered a place at their first choice Junior School, with 99.7% offered one of their first two choices.

This year, places have been offered to children at the brand new Waverley Junior Academy for the first time, only the second new school to be built in the borough in the last 25 years.
For the small number of children who could not be accommodated at their preferred schools, all will be offered a place at either a school in their catchment area or the next nearest school with places available.
Councillor Gordon Watson, Deputy Leader and Cabinet Member for Children and Young People's Services at Rotherham Council said: "I know as a parent myself how daunting it can be for children when they are starting school for the first time - and how desperate you are to get your child your preferred school.

"Our aim as a council is to get every child the best start in life and giving them access to good quality education on their doorstep is integral to that. Demand for school places, locally and nationally, remains high, which makes school place planning challenging.

"Once again though, we have risen to the challenge and done extremely well for both first choice and top three preferences. I am proud that we have been above the national average for the last ten years and am confident Rotherham will remain amongst the highest performing authorities in the region.

"This year, I would like to pay special tribute to the hard work School Admissions team at Rotherham Council, who have performed outstandingly to produce this work whilst the coronavirus crisis in ongoing."
Any parent whose child has not been offered a place at their preferred school do have the right of appeal, with all cases heard by independent appeals panels for a final legally binding decision.
The Council also maintains a waiting list until 31 December and will work closely with the families involved to ensure that they are supported through this process.