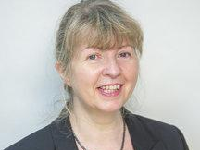 Rotherham's Director of Public Health has issued a statement to local schools about the Coronavirus pandemic.
For attention of all schools in Rotherham Borough
Firstly, I would like to thank all our schools for all the hard work they have been doing during this difficult time. I'm aware that the majority of schools in the borough have remained open throughout the coronavirus lockdown, providing valuable in-school education to vulnerable children and the children of key workers. Typically, this has seen more than 800 children attending schools in Rotherham every day.
The government confirmed that schools should begin to open up further places from Monday 1st June, starting with nursery, reception, year 1 and year 6. To support this, each school and early years setting has completed its own risk assessment to determine if, how and when it can safely provide these places and how many children in different year groups they can safely accommodate. Schools have worked extremely hard to ensure that they are prepared for wider opening. The risk to individual children in attending school remains very low and we appreciate the significant benefits to children's health and wellbeing from getting them back to school as soon as possible.
The Council took the view that our schools and early years settings are in the best position to determine their approach, according to their individual circumstances and the Council will continue to support their individual judgements.
Where schools decided that they are not able to take more children at this time we support their decision, and where appropriate we will work with them to facilitate a safe increase in the number of pupils returning to schools in the future.
The Council also fully supports the rights of parents and families to decide what is right for them and their children. What is right and safe for one family might not be for another. If a family is not comfortable sending their child to school at this time, or do not feel it would be safe for other family members, we respect their right to make that decision. We would advise any shielded children or children with shielded family members in their household or school staff who have been advised that they have an underlying medical condition that puts them at increased risk of COVID-19, that they should not attend school at this time.
I am aware that other Local Authorities have advised schools not to open yet. The reasons for their decisions are generally with regards to the 5 key tests laid out by the government for adjusting the lockdown. The government made a statement on the 28th May that all five tests are being met and has continued to reiterate this message. In collaboration with The Rotherham Foundation Trust, we monitor and track hospital admissions daily. We have seen a steady decline in the number of beds occupied by COVID-19 positive patients at the hospital since 23rd April. We are also monitoring the death certifications processed by the Council, and again have seen a steady decline in deaths occurring from COVID-19 which was at its worst in mid-April. The data we receive from Public Health England has shown that despite wider availability of testing, the number of new confirmed cases has also been consistently falling.
The Chief Scientific Adviser, Sir Patrick Vallance confirmed last Thursday that in some areas the R value may remain very close to 1. He went on to add that in the region of 8,000 cases are still occurring nationally each day, which is a significant burden of infection. This means there is not a lot of room to do things and the test and trace system needs to be effective to manage that.
The opening of schools needs to be considered within the wider changes to government lockdown advice. I would like to take this opportunity to strongly urge our residents not to view children returning to schools as a signal that life has returned to normal. The further relaxation of lockdown that has been announced over the last week should also be responded to cautiously. It is vitally important that we continue to stay alert and take the steps recommended to control the virus including washing our hands regularly, and keeping a 2 metre social distance away from others in our everyday lives, in order to prevent an increase in local transmission rates.
This national NHS Test and Trace programme is welcomed and is essential in order for us to reduce virus transmission in Rotherham. However, the pace with which we can identify cases and then act to isolate people is vital and requires an accurate and timely response. In Rotherham we will support this system and would like schools to work with us to very quickly identify any suspected cases that do arise so that we can rapidly put in measures to limit transmission. Again, I would urge all our residents that if they have any symptoms of COVID-19, that they should immediately self-isolate and use the online system or call 119 to order a test.
In relation to Personal Protective Equipment (PPE) we are confident that our local approach will ensure that schools and early years settings are supported with the use of PPE. The Council is providing advice and training to staff, PPE starter kits, additional cleaning, transport and other support services to ensure that we are helping schools to be as safe as they can be for pupils and staff alike.
We will need to take a measured approach to increasing the number of children in schools and settings so that we are confident that we have all the right systems in place locally, and that these are shown to be working and effective, ensuring that these settings are as safe as possible for children and staff.
We will continue to monitor things closely and advise schools/settings where we have concerns about transmission rates, issuing further advice and guidance in response to any changes.
To support teachers, other school staff, parents, carers and children we have prepared some useful Frequently Asked Questions about different aspects of school provision from 1st June, which is available on our website.
Finally, I would just like to reiterate my caution to all our residents. Children returning to school is extremely important to their wellbeing and ongoing education. However, the government have been lifting other lockdown restrictions at the same time. In doing this, there is a risk that community transmission starts to rise again. We will be closely monitoring this and seeking further assurance of more local intelligence from the national test and trace programme and the Joint Biosecurity Centre to help us to make informed decisions and guide local advice. I would urge you all to continue to do the things that keep us all safe – increased regular handwashing, limiting contact and maintaining a 2 metre social distance from others, working from home where possible and immediately self-isolating and using the NHS test and trace programme should you get symptoms, or if you are a contact of a case.
Thank you all for the role you are playing in helping us through this difficult time.
Yours sincerely
Teresa Roche
Director of Public Health