New taxi regulations for Rotherham
Published Wednesday, 22nd October 2014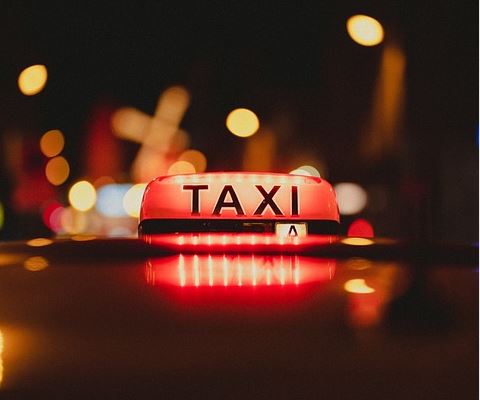 Rotherham's taxi companies could face more stringent standards in the future.
Next week Rotherham's Licensing Board is to consider a new Hackney Carriage and Private Hire Policy. For the first time the policy will encompass within one document a range of matters relating to the taxi trade, including driver, vehicle and operators' standards.
The aim of the proposed new policy is to significantly raise the standards of the taxi trade operating within the Rotherham borough making them the most stringent in the country.
The main changes include:
The application and vetting process will see drivers have to successfully complete a BTEC Level 2 Certificate that will ensure drivers understand a wide or matters including customer care, disability awareness, and matters relating to adult and child safeguarding.
A new tougher communication and knowledge test
Applicants from abroad will face more rigorous tests to prove their previous good character
More rigorous standards will be applied to the consideration of past criminality, particularly concerning sexual activity, violence, children, vulnerable adults, dishonesty or drug dealing. Anyone who is believed to have committed the most serious violent or sexual offences will be prevented from working as a taxi driver
Updated vehicle standards will see specific age restrictions for taxis
Revised standards for smaller limousines
At the moment there are 1,200 drivers registered in Rotherham, 80 operators and 800 vehicles. They operate within Rotherham's current policy that complies with national legislation. The legislation allows for significant variations across the country and is currently being reviewed by the Government.
Dave Richmond, Director of Housing and Neighbourhood Services for the Council, said that publication of the Jay Report had impacted on taxi trade and the authority could not sit back and do nothing.
He added: "Rotherham's taxi and private hire trade has an important role to play in helping to people to get around the borough. The Report has had a significant impact on public confidence in the taxi trade and we want to do everything we can to restore public confidence and ensure that Rotherham has a respected, professional and thriving taxi service.
"Rotherham's current policy is compliant with the law and our standards exceed those of some areas, but in light of the Jay Report and its impact on public confidence, we feel that we should do all that we can to make sure we have some of the highest standards nationally and a top quality service. We hope the industry will work in partnership with the authority on this.
"It is all about customer service and we need to work together to ensure that anyone using taxis across the borough has a safe, reliable and pleasant experience."
If the 21 members of the Licensing Board agree with the new policy it will be the subject of an eight-week consultation, in which the industry and the public will be able to make their feelings known.