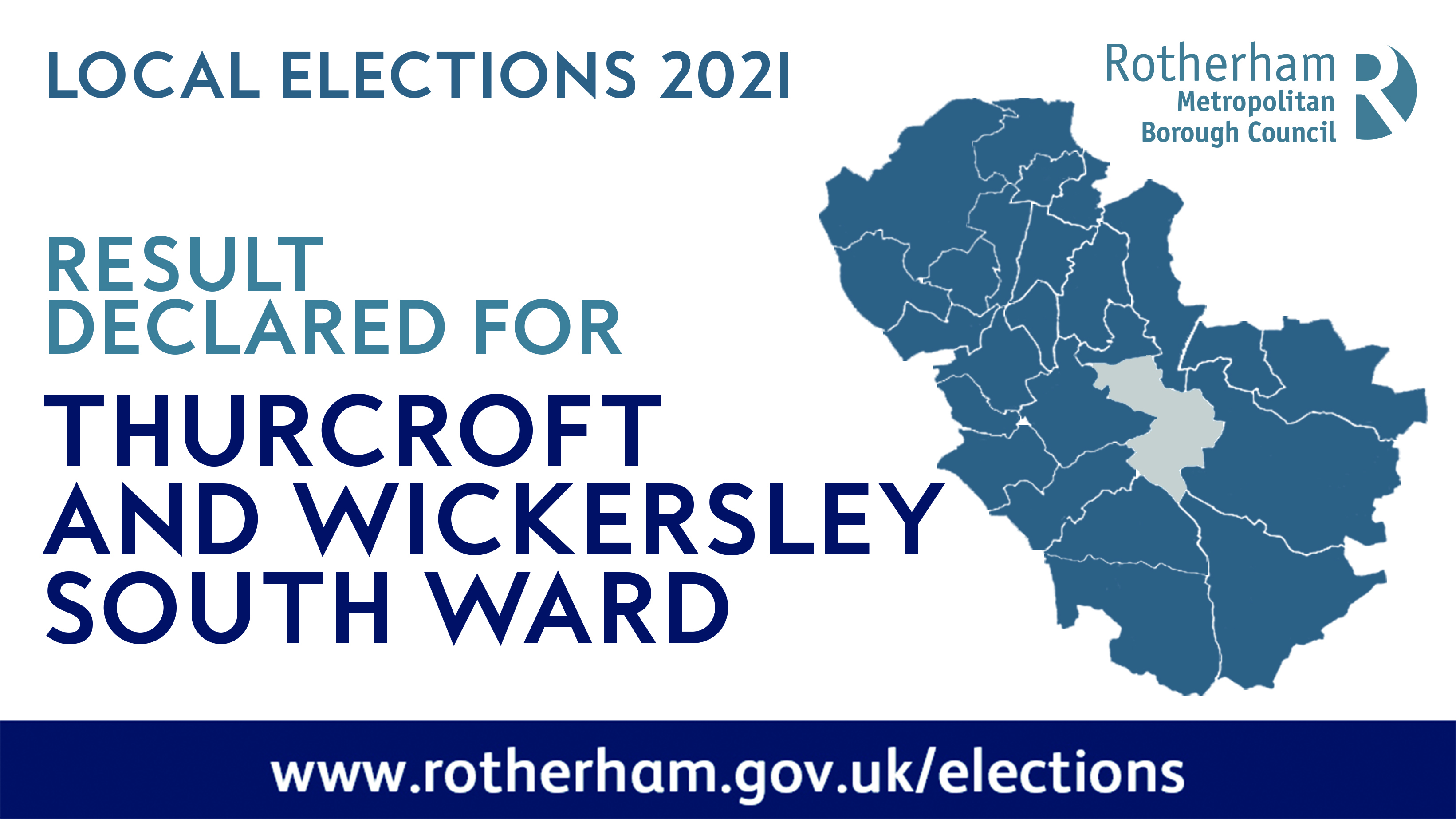 Following the local elections in Rotherham on Thursday 6 May 2021 Councillors were elected to the Thurcroft and Wickersley South borough ward and parish councils within the borough ward boundary.
Borough ward
Zachary Collingham and Thomas Singleton were elected as ward members for Aston and Todwick.
The full breakdown of results for Thurcroft and Wickersley South ward is on the Council website here.
Parish Councils
There were also uncontested elections for the South ward of Wicklersley Parish Council and the North and South wards of Thurcroft Parish Council.
Andrew Bates, Patricia Beighton, Christine Grimes, Kim Phillips and Marie Woodhead were elected to represent Wickersley South ward of Wickersley Parish Council.
Donna Andrews, Brian Clark, David Fretwell, Jodie Hall, Cath McCartan, Janis Page, Rob Ridler, Allen Scott, Tony Simmonds and Cath Walker were elected to represent Thurcroft North ward. Claire Alsop and Nichola Ronksley were elected to represent the Thurcroft South ward.