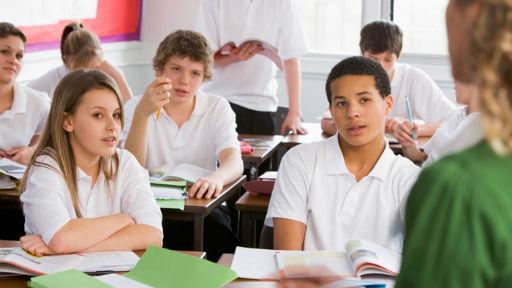 Rotherham Council is set to part-fund a project that will see the creation of 150 extra school places at Rawmarsh Community School to meet growing demand.
The academy school, which is a member of the Wickersley Partnership Trust, is currently oversubscribed, with pressure on places set to increase further in the next few years.

The Council's Cabinet will meet on 23 December to discuss a proposal to contribute £900,000 towards a £1.6 million project to build extra classrooms on the existing site. The scheme would see the the Raising of the School Leaving Age (RoSLA) block at the school, constructed in the 1960s, replaced with a new, purpose-built modular classroom building.

If approved, the project will require planning consent and Wickersley Partnership Trust will manage the design and build.

Rawmarsh Community School is rated by Ofsted as a good school. It has experienced a significant increase in pupil numbers from within catchment and is currently oversubscribed in lower year groups. This will be further impacted by higher pupils numbers applying for places in future years, following the expansion of Sandhill Primary School and increased cohort numbers within other catchment area primary schools.

Councillor Gordon Watson, Deputy Leader and Cabinet Member for Children's Services and Neighbourhood Working at Rotherham Council said: "Rotherham Council has a successful record of providing the school places parents and young people want – regularly achieving over 90% first preferences for entry to secondary school. The percentage of pupils allocated one of their three school preferences is above the statistical neighbour and national averages

"Despite a growing population and ever-increasing demand for school places, it is a record we are determined to maintain.

"I am delighted to be working with the Wickersley Partnership Trust on this project which will not only provide extra capacity at Rawmarsh Community School, it will also provide excellent modern facilities for pupils to thrive in an improved learning environment."

The current registered capacity at Rawmarsh Community School is 1,075 and the number of pupils on roll is now in excess of 1,000 and is expected to exceed the current capacity limit by September 2020.

If the scheme is approved, building works are scheduled to start on site in April 2020, with completion of the new classroom block anticipated by September 2020, in time for the new school year.