New taxi rules set gold standard
Published Wednesday, 6th July 2016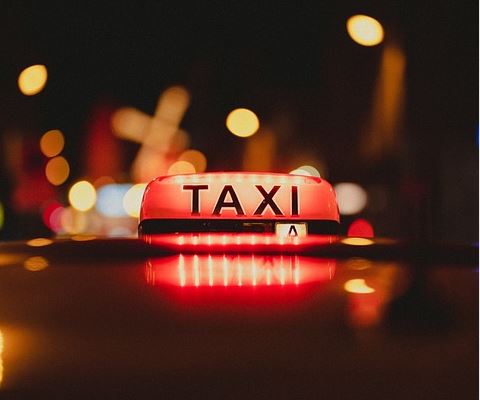 In the week which sees cameras installed in most Rotherham taxis Rotherham Council talks about the changes being made and how to report concerns if you think the regulations are not being met.
Whilst the introduction of cameras is one part of the regulations, a raft of other measures have been introduced aiming to rebuild trust and confidence in Rotherham's taxi industry.
Rotherham Council's Commissioner Mary Ney, who has overseen the introduction of the new rules, says that the policy sets a standard that is amongst the highest in the country and - by booking a Rotherham taxi - passengers can be assured their driver meets these standards.
She added: "Rotherham Council is committed to providing a professional and safe transport service. Our aim is to make Rotherham licensed drivers, operators and vehicles of the best quality. Ask for a Rotherham driver when you book your taxi and you will know your driver has met our high expectations.
"The regulations will ensure the safety of all those who use local taxis, rebuild trust and confidence in an industry which employs many local people whilst supporting drivers to do their job."
The changes cover a broad range of issues and include:
Introduction of a 'fit and proper'person test which will include non-conviction and any other relevant information
Enhanced knowledge test, and assessment of English Language and Maths ability
Taxi cameras and audio recordings in all licensed vehicles
ID badges clearly on display showing the driver's photograph and licence details
Child and adult safeguarding awareness training for all drivers and operators
A nationally recognised qualification that includes customer care, meeting the needs of people with disabilities, road safety, the handling of emergencies and how to defuse difficult situations and manage conflict
A specific Code of Conduct for working with vulnerable passengers
Documentary evidence to confirm drivers may legally work in the UK
Minimum emission standards for vehicles, plus all taxis must be less than 10-years-old (exceptions for wheelchair accessible vehicles and vehicles in exceptional condition)
No children in the front seat of vehicles (with certain exceptions)
Vehicles which clearly indicate they are licensed including clear signage
A fire extinguisher in every vehicle
Stricter regulations in relation to tyres, including that they must be new rather than part-worn, fitted by a reputable vehicle maintenance company, with at least a 2.0mm tread depth
No taxi firms using vehicles or drivers licensed by other councils (all drivers and vehicles working for Rotherham taxi firms will meet the new standards)
Mystery shopping/customer testing of licensed vehicles
Most Rotherham licensed taxis will need to have a camera installed by 6th July, 2016, or be able to demonstrate they are in the process of arranging for a camera to be fitted.*
The systems are designed to protect customers and drivers. Whilst the cameras must be activated each time there is a passenger in the vehicle, the audio recording can be activated by either the driver or the passenger at any time. The Council requires drivers to do this whenever they are involved in any kind of dispute with a passenger and whenever an unaccompanied child or vulnerable adult is being carried in the vehicle.
Drivers will not be able to access the footage or audio and Rotherham Council will only download these in certain circumstances, such as if there is a complaint or incident involving a taxi, or if the Council wants to check that the system is being used properly.
A small indicator light will show when audio is being recorded, and stickers and notices will give people information about the systems and how they are used. Customers can also ask the driver how the system operates and where the audio activation buttons are situated.
If you feel your driver is not abiding by the new rules you can report your concern or make a complaint:
Visit the taxi licensing website
*Where a taxi is less than five-years-old and the 2016 renewal date falls after this date, a camera will need to be installed when the driver next submits his or her vehicle renewal application. Vehicles over nine-years-old will also be exempt but will not have their licenses renewed due to age limit requirements on vehicles.