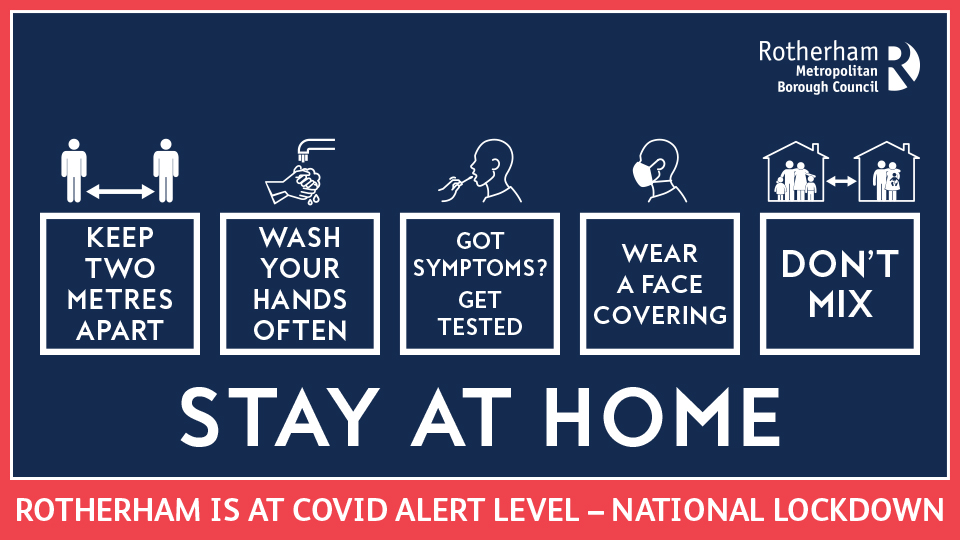 Latest National Guidelines
From midnight 5 January 2021 Rotherham is under National Lockdown restrictions.
Test and Trace Payment
Financial support is available for those on low incomes. You may be eligible for the Government's Test and Trace Payment or the Council's Local Payment scheme. All you need to do is use the online form to apply and the Council will check if you are eligible.
Coronavirus Information in Other Languages