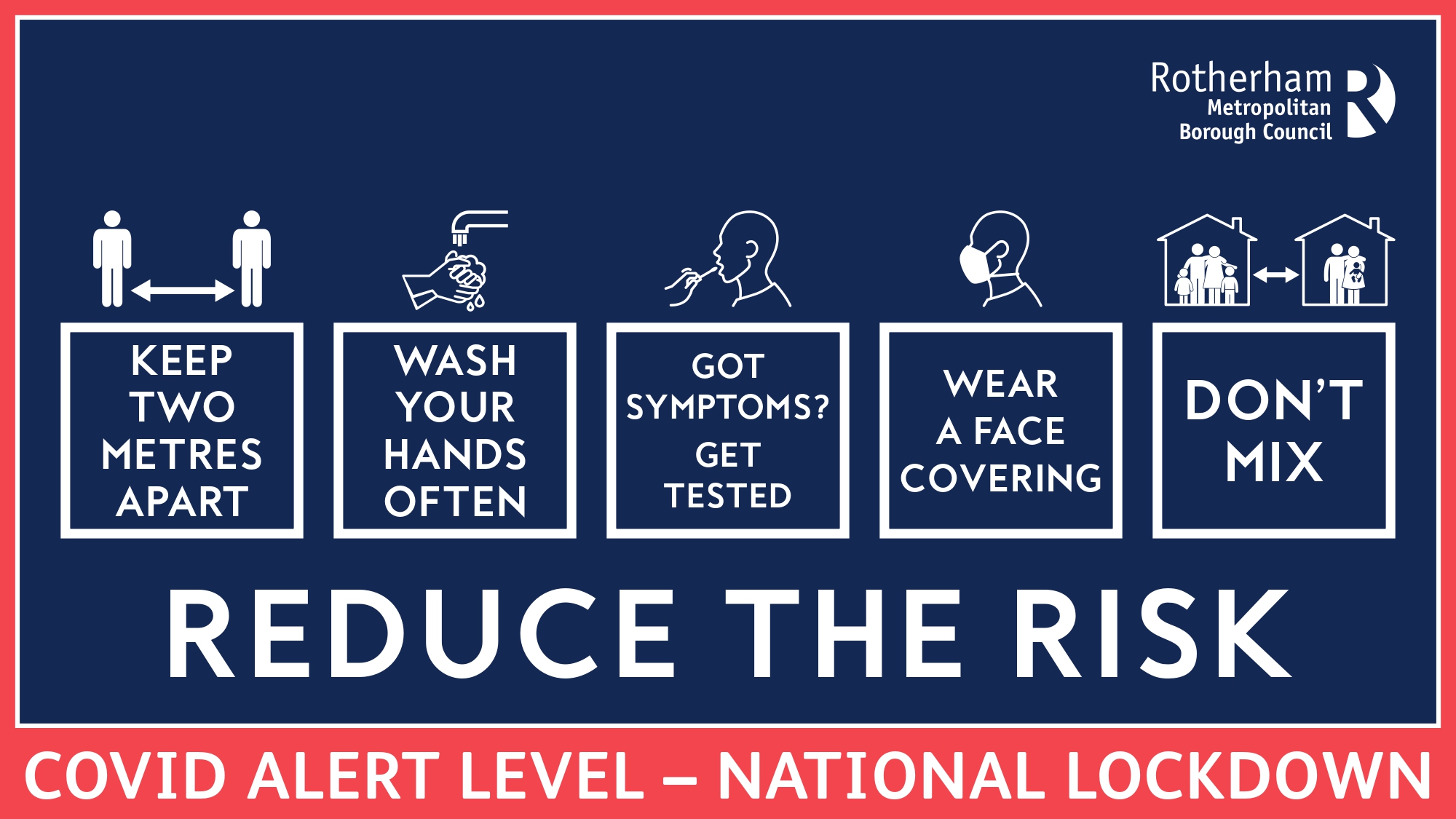 Latest National Guidelines
National restrictions are currently in force in Rotherham. From Wednesday 2 December, local tiered restrictions will be in place.
Get help during Coronavirus
Our Rotherham Community Hub can help people with basic tasks if they are unable to leave home during the Coronavirus outbreak. This includes people who get a letter to say they are clinically extremely vulnerable.
Call: 01709 807319 or Complete our online form
Reporting Business Concerns Related to COVID-19
Report any concerns relating to the COVID 19 restrictions on business closures and social distancing.
Report concerns about a business
Bereavement listening service
Access our new listening service for people who have lost loved ones during the coronavirus pandemic. Call the freephone number 0800 048 5224 or
Visit the Listening Ear website
Coronavirus Information in Other Languages