Do you need help?
If you, or someone you know of, are living alone, vulnerable and have no one else to help with basic tasks.
Request Support
Staying at home can be a difficult, frustrating and lonely time, so it's important to remember to take care of your body and mind and to get support if you need it.
Staying Well at Home
Stay Connected
Keep up-to-date with the latest information on Covid-19 guidance and changes to Council services.
Register for updates
Latest national information and guidance
The main agency dealing with the coronavirus (COVID-19) situation is Public Health England (PHE).
Follow them for the latest guidance on self-isolating, social distancing and shielding:
Coronavirus (COVID-19): what you need to do
A statement from Rotherham's Director of Public Health
Rotherham's Director of Public Health has issued a statement to local people and businesses about the coronavirus pandemic.
Read the statement
Information in other languages
World Health Organisation
Doctors of the World
GOV.UK
Statement from the Leader of Rotherham Council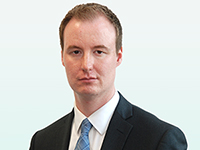 These are unprecedented times and no one should doubt the seriousness of the current situation. The coronavirus pandemic is defining the way of life for everyone. Rotherham Council's priority, alongside our partners, is the protection of life and we all have an individual role to play in that. We are being guided by the latest national and international advice underpinned by the resilience, kindness and community spirit for which Rotherham is renowned.
The Council is doing its utmost to prioritise the most critical services, especially those relied upon by the most vulnerable people in our community. Given the Government's request for social distancing, we encourage residents to use our online services or to contact us by telephone rather than coming to our buildings wherever possible. I would urge residents to follow the latest guidance from the Government, to act responsibly, and I thank you for your patience and endurance over the coming weeks and months.
Cllr Chris Read
Leader of Rotherham Council