Keppel's Column built between 1773 and 1781, this 115 ft (35 metre) grade II* listed building is situated in Scholes Coppice, an area of ancient woodland.
Designed by John Carr of York for Charles Watson-Wentworth, 2nd Marquis of Rockingham, the column is a monument to Admiral Keppel in commemoration of his acquittal at a court martial in 1779.
The column was re-opened to public on 10 September 2022, following restoration project funded by Rotherham Metropolitan Borough Council, Historic England, Fitzwilliam Wentworth Amenity Trust and Historic Houses Foundation.
The column is now accessible to public as a result of significant repairs to the structure including the installation 217 steel treads and repair of 4 landing areas, and new metal railings on the roof platform.
PRE-BOOKED TOURS
Pre-booked tours of the column will be available from 11.00am until 1.00pm, on the second Sunday in a month through April to October (except for April due to the Easter Holidays). There will also be tours from 11.00am until 1pm on the last Thursday of the month.
Keppel's Column will re-open on Sunday 2nd April with a launch event. Further details to be confirmed shortly.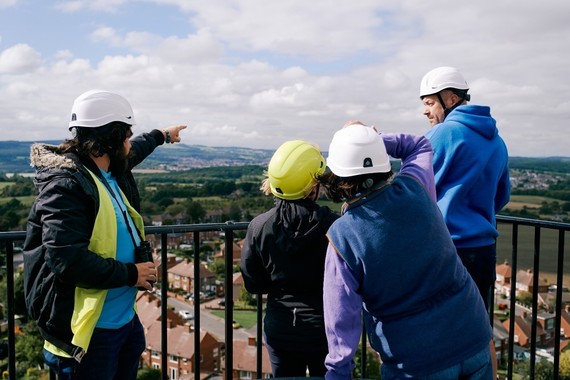 For information and details on how to book a tour from April to October will be available from February/March onwards on our events page on Clifton Park Museum | Facebook
Parking will be available on request for pre-booked tours.
This historic monument is located next to residential areas, please be respectful to our neighbours when visiting the site.
VOLUNTEERING AT KEPPEL'S COLUMN
Volunteering offers great opportunities to get involved at Keppel's Column, to meet people and learn new skills.
We are looking for volunteers to help support us and provide access to tours on weekend open days. You will need to be available at weekends, enjoying working with public and be physically fit.
We also offer a range of volunteering experiences at the Clifton Park Museum and Boston Castle.
Contact us if you would like to make a difference and volunteer at our unique heritage sites.