Have a say in improving housing services
We are committed to working with tenants to improve your housing service and estates. By working with us and telling us your views, we can make sure our services meet your needs and you will be able to:
Influence decisions on how money is spent on environmental improvements Shape the future of our housing services and council homes Make your estates cleaner and safer places to live.
We want to hear from council tenants across the borough especially those with diverse needs who are sometimes under represented.
To give you an idea of how you can get involved we've provided a list of options so you can decide what suits you.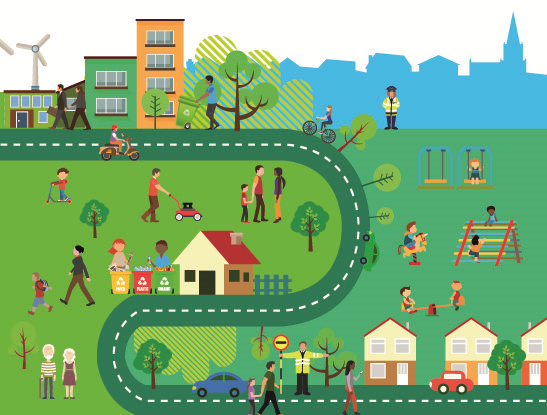 Area Housing Panels
Area Housing Panels have a budget giving council tenants an opportunity to decide on how to spend money on environmental improvements that benefit their estates.
Tenants Open Day
This year Rotherham is celebrating 100 years of council housing with residents from across the borough.
Housing Involvement Panel
Get involved in shaping our housing services and policies. The panel oversees all tenant involvement to ensure that they have the opportunity to play an effective role in service improvement across the borough.
Home Matters
This quarterly magazine keeps tenants up to date on what is happening both in Housing and their local area, and provides information on our performance. As a tenant you can get involved as part of the Editorial Board to input into articles.
Quality Standards Challenge Group
The group work closely with tenants that are involved in the community inspection group to uncover any 'hot topics' or 'causes for concern'. They then work to provide a standard of service for future work.
Gardening Competition
This year's popular annual contest is now closed. The winners of the competition will be notified in the first week of September. Thank you to all Council tenants and leaseholders who entered the 2019 Garden Competition.
Rotherham Federation of Communities
Rotherham Federation of Communities is your local tenants' federation that can support you to get involved in your local tenants group and provide you training and support to develop your own group. The organisation runs training courses such as consultation and scrutiny skills to help you improve housing and other services further.
TPAS (Tenant Engagement Experts)
Do not miss out on your free Tpas Membership. Register with Tpas, the country's leading national tenant involvement organisation. Free membership gives you access to training, unlimited attendance at free regional events, magazines, briefings, as well as a telephone helpline and information service Contact Tpas on 0800 731 1315.
To make the best possible use of membership benefits:
Young Tenants Group
We offer a wide range of activities and events for young tenants, aged 16-35, to get involved and have a say on how we can imporove housing services to meet their needs.