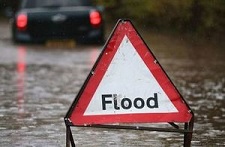 Latest information
View the Environment Agency website for the latest on any flood alerts affecting Rotherham – this is updated frequently as conditions develop, so please check back regularly.
The latest weather forecast for Rotherham is on the Met Office website.
We would advise anyone who has previously been affected by flooding to consider taking necessary precautions, keep a close watch on weather updates and follow the advice provided.
Advice on steps you can take to prepare for flooding can also be found on the Environment Agency website.