How Rotherham is tackling Child Sexual Exploitation
Eight sentenced for child sexual exploitation
Council leaders in Rotherham have welcomed the tough jail sentences handed out to a gang of eight men who carried out horrific multiple crimes of child sexual exploitation
Publication date: 4 November 2016
---
Justice for child sexual exploitation victims
Eight men have been found guilty today of the sexual exploitation of three girls between 1999 and 2003, following a four week trial at Sheffield Crown Court.
Publication date: 17 October 2016
---
Council to host job fayre to help people find their dream job
Rotherham Council will host a special job fayre to recruit social care staff at its Riverside House headquarters in the town centre next week.
Publication date: 28 September 2016
---
Response to Government interventions: the use of Commissioners in Rotherham Metropolitan Borough Council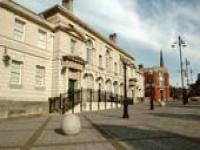 Cllr Read, Leader of Rotherham Metropolitan Borough Council:
Publication date: 19 August 2016
---
Transforming child sexual exploitation services In Rotherham
Rotherham is transforming the way it deals with child sexual exploitation (CSE) and now it is delivering a ground-breaking service to tackle it.
Publication date: 1 July 2016
---
Improvement is being made in Rotherham
Rotherham Council's children's social care services are improving.
Publication date: 29 June 2016
Working in partnership
The Rotherham Together Partnership supports victims and survivors of child sexual exploitation. Our key partners are here to tell you more…
Confidence in our services
We want to reassure the public progress has been made to tackle child sexual exploitation, and will continue to do so. We want to emphasise that those who commit these crimes will be brought to justice.
We have made significant progress, changing lives for the better. We will continue to do so across our services to ensure the best in care and protection for the children of Rotherham.
If you know of anyone who could be at risk, please contact the Multi Agency Safeguarding Hub.
You can also contact South Yorkshire Police on 101 to report concerns. If it's an emergency, call 999.