Frederick Street walking and cycling route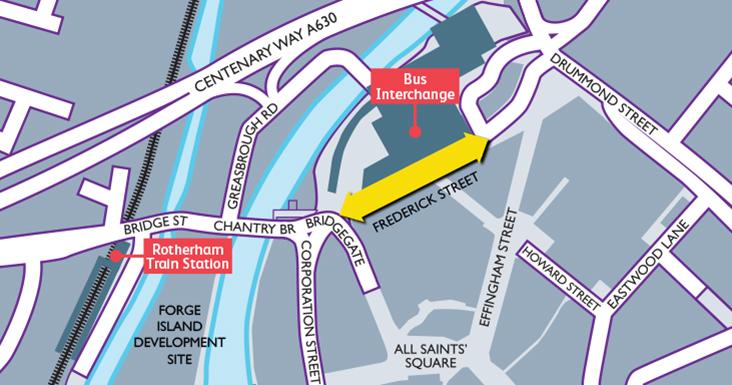 Improved layout and landscaping of this key route will create a far more pleasant public space and allow it to be used by cyclists as well as pedestrians – making journeys in and around the town centre by bike quicker and easier. It will also improve access to Rotherham bus interchange and train station.
The project also enables wider east-west routes across the town centre.
This scheme is be delivered by Rotherham Council with money secured from the Department for Transport's Transforming Cities Fund by the South Yorkshire Mayoral Combined Authroity, and as well funding from the Council.
The work is due to take place in winter 2021/22.