Manvers to Wath cycle route (and Manvers Way footbridge)
A high quality, direct cycle route has been created between the A633 Manvers Way and Wath town centre, allowing residents and workers easy access between the key employment sites of Manvers and Wath-upon-Dearne, via Manvers Way.

The route links Manvers Way and Moor Road with a two-way cycle track, joining Moor Road at its northern end. The cycle route continues across Biscay Way, via a dedicated cycle crossing, and continues along the southern section of Moor Road to lead into Wath town centre.

The scheme was delivered by Rotherham Council with money secured from the Department for Transport's Transforming Cities Fund by the South Yorkshire Mayoral Combined Authority.
Manvers Way footbridge works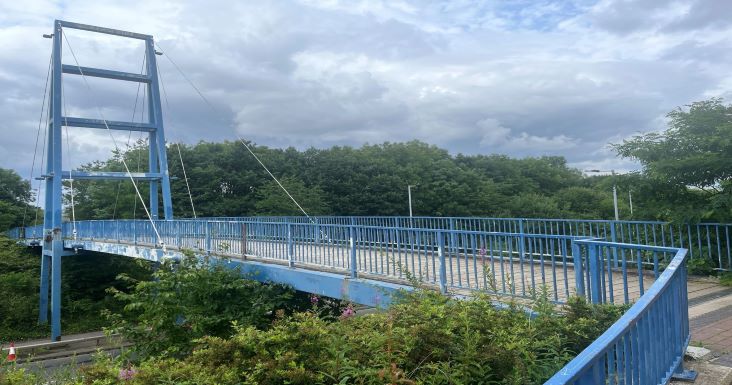 Manvers Way footbridge will be repainted making traffic management and closures necessary.
The footbridge will be closed from 25th July to 14th October 2023.
There will be two-way signals on Manvers Way from 25th July to 14th October 2023.
Manvers Way will be closed overnight from 8pm to 6:30am on 25th July and 31st July.
1,4,7,8th September and the 13th October.
The cycleway on Manvers Way will be closed from 4th September to 14th October 2023.
Vehicle diversion route
Vehicle traffic from Doncaster and the east: turn left onto A633 Station Road, and take the third exit on to B6097 Biscay Way / West Street, Barnsley Road . Take the third exit onto Pontefract Road and continue to A633 Manvers Way. End of diversion. Reverse route for West bound traffic.
Pedestrian diversion route
For pedestrians approaching from Wet Moor Lane area, continue Eastward on B6097, turn left, and continue on Moor Road, joining to Tolson Walk/Cawood Drive and finally turn right on to Manvers Way. Walk underneath the footbridge and cross the A633 Manvers Way using the temporary pelican Crossing and proceed to Wath Manvers Lake. Reverse route from Wath Manvers Lake.