Maltby bus corridor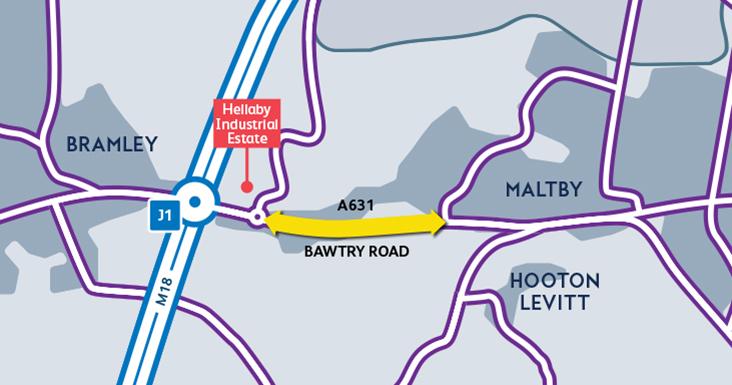 To improve public transport journey times and reliability, we are introducing an extra bus lane on sections of the A631 between Addison Road, Maltby, and the Bramley Roundabout/M18 Junction 1.
An additional bus lane will run between Addison Road, Maltby, and Denby Way, Hellaby, and there will be an extension of the existing bus lane at Wickersley School towards the water works.
This will provide residents, students, employees and businesses in and around the Maltby and Hellaby areas with faster and more reliable bus services, particularly the X1, X7 and X10 services linking Maltby to Rotherham and onwards to Sheffield City Centre via Magna and Meadowhall.
Public consultation took place in October/November 2022.
The scheme is being delivered by Rotherham Council with money secured from the Department for Transport's Transforming Cities Fund by the South Yorkshire Mayoral Combined Authority.
Work on the new bus lanes started on 10 July 2023 for 14 months. Traffic flows on the A631 are planned to be maintained throughout the duration of the works. Traffic management signage announcing roadworks has been erected in advance.
Works commenced at Denby Way Roundabout and are heading east.