Rotherham to Tinsley walking and cycling route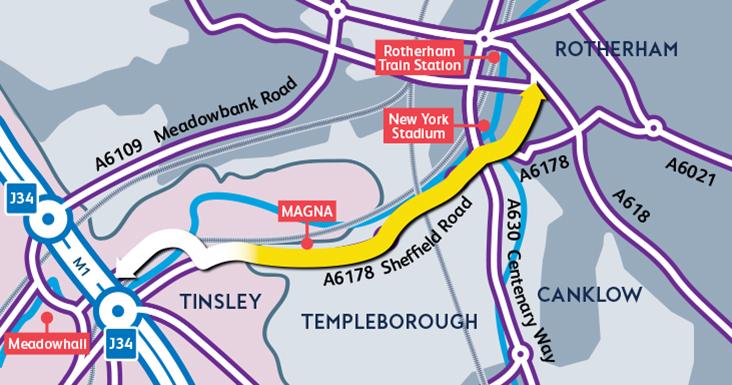 Proposed improvements on Westgate and the A6178 Sheffield Road will make walking and cycling between Tinsley and the town centre – and its public transport links – easier and more pleasant.
Improvements on Westgate will reduce traffic volumes and provide cycle lanes, linking to traffic-free cycle tracks along the remainder of Sheffield Road to the borough boundary at Tinsely. This will create an active travel corridor between the town centre and the many employers at Ickles and Templeborough.
This route will also link to Sheffield City Council's proposals for walking and cycling links continuing to Meadowhall and to SYPTE's proposed scheme for a Tram-Train stop at Magna.
The Rotherham to Tinsley scheme is to be delivered by Rotherham Council with money secured from the Department for Transport's Transforming Cities Fund by the South Yorkshire Mayoral Combined Authority.
The first phase of this project takes place in the Templeborough area, is being delivered alongside other highways and drainage maintenance works. This is due to be completed June 2021.
The second and third phases will be delivered between late 2021 and early 2023.
The consultation on Phase 2 took pace in July/August 2021.
The consultation on Phase 3 is expected later in summer 2021.
Have your say on the proposals