Transport and streets
Bus services will operate from Forge Island Temporary Bus Station and Corporation Street from Sunday 29 April as Rotherham Interchange closes for a £12 million refurbishment.
26 April 2018
---
A rogue motorist has had their unregistered vehicle seized and impounded by Rotherham Council after persistently offending.
24 April 2018
---
Young people can now GetAbout around South Yorkshire the smart way as TravelMaster's discounted range for under-18s moves away from a paper ticket and onto a smart card.
5 April 2018
---
Free parking spaces are to be provided on Drummond Street, near to the Rotherham Markets complex, under new council proposals.
29 March 2018
---
Brinsworth residents will see improvements taking place to one of their main shopping routes next week.
28 March 2018
---
Construction work is programmed to start on Monday 30 April for a £12 million upgrade and refurbishment of Rotherham Interchange by South Yorkshire Passenger Transport Executive (SYPTE).
22 March 2018
---
First South Yorkshire has recorded over 42,000 contactless transactions since launching the new payment method over one month ago, with an average of 2,100 people switching to contactless every week.
8 March 2018
---
Shoppers and visitors to Rotherham will be able to benefit from a new parking offer from this weekend.
1 March 2018
---
Householders in Rotherham are being reminded to check with the Council before carrying out any work on the pavements outside their properties.
9 November 2017
---
Almost £10m in Government funding is set to be pumped into three different transport schemes in Sheffield City Region.
23 October 2017
---
Motorists are being advised that a town centre car park will be temporarily closed from October 9, as improvement works for cyclists and pedestrians continue.
26 September 2017
---
Government Transport Minister Paul Maynard MP launches first Tram Train into service.
15 September 2017
---
This summer thousands of young people from South Yorkshire will benefit from free travel when taking part in the National Citizen Service (NCS) programme in partnership with EFL Trust.
17 August 2017
---
Cllr Chris Read, Leader of Rotherham Council, said: "The government and HS2 have made the wrong decision today.
17 July 2017
---
Professional services and engineering consultancy WSP has been appointed by Sheffield City Council in partnership with Rotherham Borough Council to lead on a study.
30 May 2017
---
Discounted public transport fares are to be offered to more young people in South Yorkshire.
9 May 2017
---
A new poll* by First South Yorkshire has found that nearly half of Brits surveyed don't know where their nearest bus stop is located to take them to work. The research follows the recent news that UK
4 May 2017
---
The Sheffield City Region Combined Authority Transport Committee is being invited to consider whether concessionary travel arrangements for young people in South Yorkshire will be enhanced.
28 April 2017
---
Motorists are being warned to expect some night time disruption as repair work takes place on one of Rotherham's busiest routes.
20 March 2017
---
Rotherham Council is carrying out repairs and improvements across the borough as part of its £10 million 2020 Roads Programme, with Swinton residents the latest to see the benefits.
10 March 2017
---
A Council crackdown on rogue motorists who persistently evade parking fines with unregistered vehicles has been hailed a success.
7 February 2017
---
Key road improvements have been given the green light as a funding bid by Rotherham Council was approved by Sheffield City Region this week.
2 February 2017
---
From 23 January parents across the region can purchase mobile tickets and transfer these onto their child's phone, for use on First South Yorkshire services.
24 January 2017
---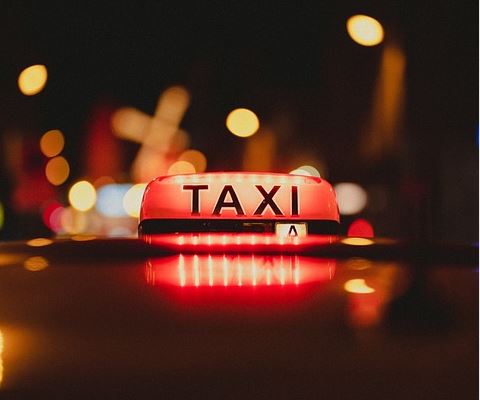 Have fun and stay safe - book a Rotherham taxi. That's the message Rotherham Council is giving to party-goers over Christmas and New Year.
21 December 2016
---
Research highlights that bus boarding times would be 75 per cent faster if customers paid for tickets via their mobile phone.
20 December 2016
---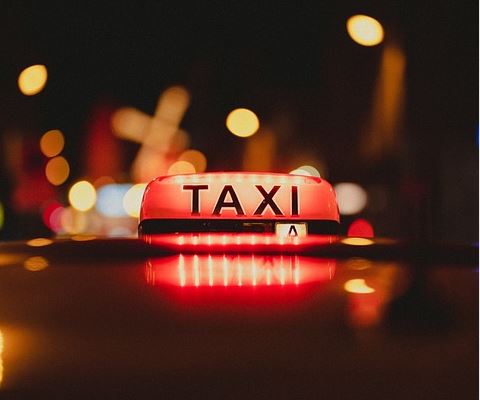 A group of taxi drivers have lost an appeal against new rules that require them to install a taxi camera in their vehicles.
14 December 2016
---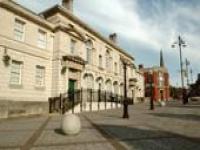 Rotherham Council has welcomed the Communities Secretary Sajid Javid's decision to hand back licensing powers to the authority, with immediate effect.
14 December 2016
---
Rotherham Council has welcomed a new Trans-Pennine Tunnel study report.
9 December 2016
---
Motorists are being warned of severe delays in the Parkgate area following a burst water main.
1 December 2016
---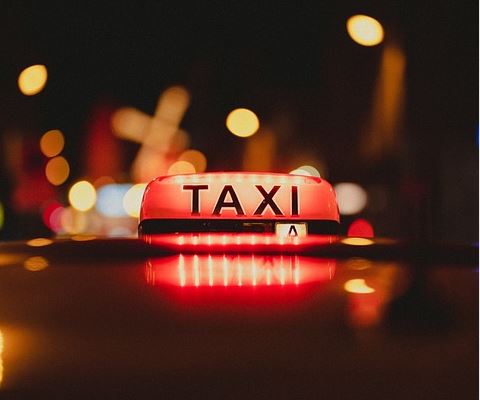 Rotherham Council has welcomed the proposed handing back of licensing powers by Communities Secretary Sajid Javid.
19 October 2016
---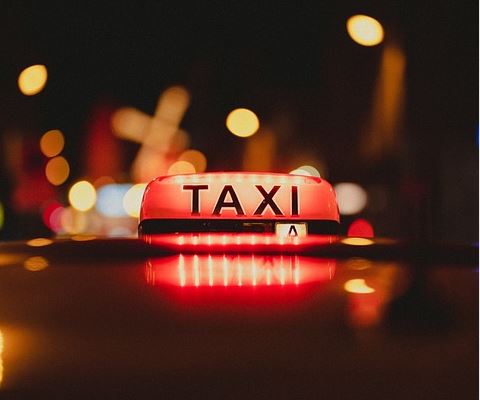 Passengers are starting to see the benefits of new taxi rules introduced by Rotherham Council, with taxi cameras fitted or soon to be fitted in over 500 vehicles.
10 October 2016
---
Bus passengers travelling between Rotherham and Sheffield will benefit from a new high quality 'X1 Steel Link' service, following completion of the £29.8 million Bus Rapid Transit (BRT) North scheme.
2 September 2016
---
Alternative recommendations for HS2's route and station proposals in South Yorkshire have been published by the Government.
20 July 2016
---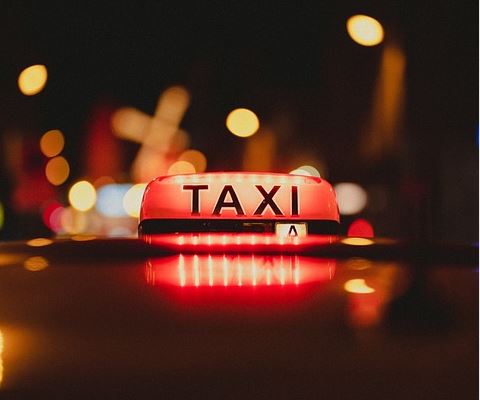 In the week which sees cameras installed in most Rotherham taxis Rotherham Council talks about the changes being made and how to report concerns if you think the regulations are not being met.
6 July 2016
---
Thurcroft residents are being advised of traffic disruption when a major road through the village is reconstructed from the end of June.
23 June 2016
---
Local businesses and residents are being encouraged to re-discover the joy and convenience of cycling following the arrival of a fleet of electric bikes in Rotherham.
22 June 2016
---
South Yorkshire Safer Roads Partnership will support a brand new initiative aimed at cutting death and injury on Europe's roads.
24 May 2016
---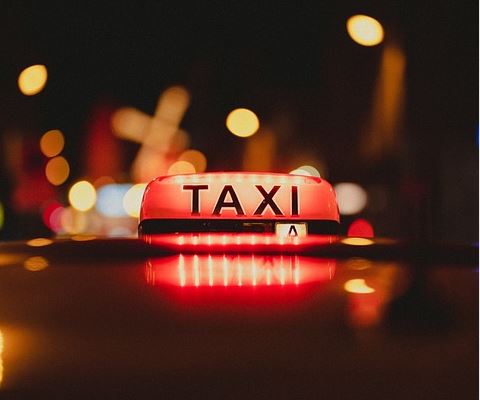 Customers will soon start to see security cameras installed in all Rotherham taxis.
13 April 2016
---
Families who attend Maltby Crags Community School, recently lit up their local area with a lantern walk bringing communities of all ages together.
30 March 2016
---
Rotherham shoppers will be able to park longer for less when they visit the town centre.
10 March 2016
---
A £7m investment in Rotherham's bus network means there's never been a better time to visit the town by public transport.
2 March 2016
---
Rotherham shoppers can continue to benefit from free parking at the Forge Island car park when they visit the Town Centre.
25 January 2016
---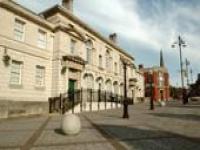 People are being asked for their views on how Rotherham Council proposes to save almost £21m from its budget over the next financial year.
20 January 2016
---
A total of 22 new vehicles have been unveiled in Rotherham following a £5m investment by First South Yorkshire.
19 January 2016
---
The UK'S first Tram Train will be unveiled by Transport Minister Andrew Jones together with the Tram Train project team at an official event in Sheffield today (Thursday 10 December).
10 December 2015
---
A complex and technically challenging scheme of engineering work to Old Flatts Bridge which carries the A630 Sheffield Parkway has been completed four weeks ahead of time and well within budget.
11 November 2015
---
A £5million capital investment by Rotherham Council to repair the borough's roads and potholes over the next two years is well underway, with over half of the identified sites already completed.
9 October 2015
---
Rotherham is getting ready to entice more people into cycling after securing funding to provide a fleet of 70 new electric bikes in a Government competition.
30 September 2015
---
Smokers across South Yorkshire are being encouraged to quit the habit, as Stoptober launches and new legislation comes into force.
25 September 2015
---
Sky Ride Local rides are guided bike rides offering opportunities to anyone who would like to cycle with a group along scenic planned routes.
19 August 2015
---
South Yorkshire Tobacco Control Collaborative is urging motorists in the region to keep their vehicles smokefree, ahead of the introduction of the new Smokefree Cars law.
19 August 2015
---
Rotherham's new world record breaker Richard Nutt has jumped on his bike to launch a series of guided bike rides across the borough.
29 July 2015
---
Another prosecution by Rotherham Council for blue badge misuse in Rotherham town centre has proved successful.
23 July 2015
---
The road improvement scheme for the A630 in Rotherham town centre has reached completion.
13 July 2015
---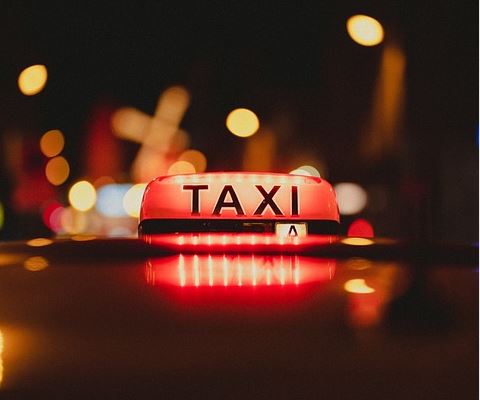 Commissioner Mary Ney, who has responsibility for the Council's licensing function, has agreed a new taxi licensing Policy.
8 July 2015
---
A Rotherham Council tenant has been prosecuted and fined £1,000 for failing to clear a large amount of rubbish in his garden.
1 July 2015
---
The public's views on Rotherham's highways and transport services are once again being sought as part of a national survey.
26 June 2015
---
A leading Rotherham councillor will be taking to two wheels next week when she visits a new 'one-stop' mobile cycle hub.
28 May 2015
---
The Council is installing a "Pay on Exit" barrier system in its multi-storey car park located on Wellgate.
14 May 2015
---
South Yorkshire transport bosses, local authorities, bus operators and highway agencies are working together under a new agreement to improve bus punctuality and reliability in Rotherham.
6 May 2015
---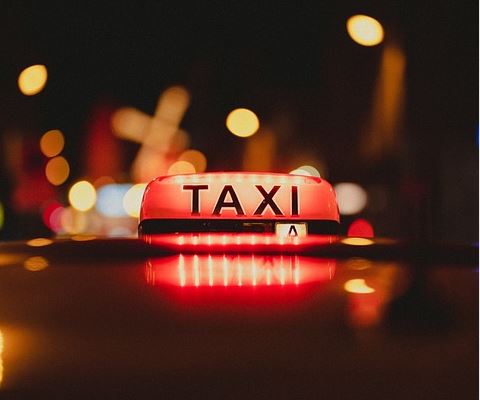 Residents in Rotherham are once again being asked for their views on tighter regulations being recommended for the borough's taxi trade.
1 May 2015
---
The final obstacle to easy access to walkers in one corner of the Rotherham borough has been removed.
22 April 2015
---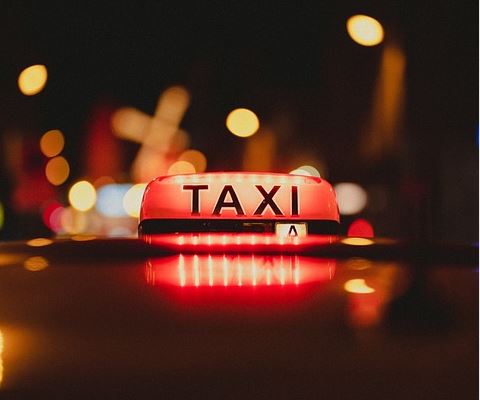 The Council has revoked the licences of two taxi drivers after they were arrested on suspicion of historic sexual offences against underage girls.
2 April 2015
---
Winter might continue to bite, but dedicated groups of volunteers are already preparing the Rotherham countryside in preparation for better weather.
27 March 2015
---
Free parking in one of Rotherham's car parks has been extended!
9 March 2015
---
Directors of Public Health (DoPH) at three South Yorkshire local authorities have welcomed the announcement of new legislation to protect children in cars from tobacco smoke.
4 March 2015
---
Rotherham Bus Partnership is helping local workers discover better ways to commute through employer roadshows at some of the town's most popular organisations.
27 February 2015
---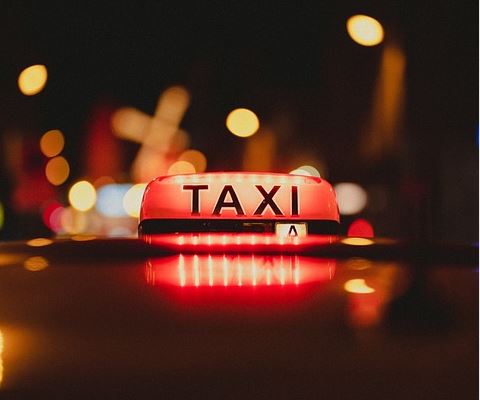 A meeting to discuss proposed changes to Rotherham's taxi licensing regulations has been cancelled in light of the recent government report.
9 February 2015
---
More people are using buses in Rotherham, with 100,000 more passengers reported since the same time last year.
28 January 2015
---
The town centre has received an early Christmas present in the form of 220 new car parking spaces.
20 November 2014
---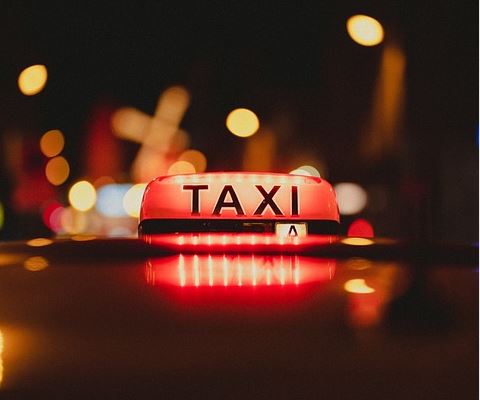 The public consultation on plans to tighten the standards of Rotherham's taxi industry has begun.
4 November 2014
---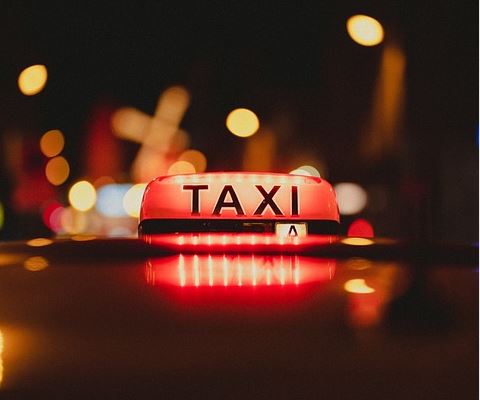 Rotherham's taxi companies could face more stringent standards in the future.
22 October 2014
---
Rotherham town centre's popular shopping reward scheme is set to hit the road, thanks to an innovative partnership with First South Yorkshire.
22 October 2014
---
New figures show that the number of people using buses in the borough has increased since the launch of Rotherham Bus Partnership in July 2014.
13 October 2014
---
Motorists are being warned of the start of long-term major roadworks on the Rotherham end of the Parkway.
24 September 2014
---
Mini-cyclists from Herringthorpe Junior School were hot on the heels of their official Tour de France counterparts during a recent pedal week challenge.
1 July 2014
---
Safety improvements are to be carried out at Nether Haugh following a number of recent collisions.
17 June 2014
---
Motorists are being warned to ensure they fill in the correct documentation when they sell their vehicles.
11 June 2014
---
One young safety-conscious Rotherham resident has won big thanks to an innovative project which aims to save lives on the road.
29 May 2014
---
Passengers are set to benefit from improvements to the bus network in Rotherham.
20 May 2014
---
Rotherham residents are being urged to get on their bikes with the launch of a new scheme.
1 May 2014
---
The Council has committed to the launch of an innovative new bus partnership this summer that aims to make travel in the town easier and cheaper.
1 May 2014
---
Smart riders in South Yorkshire can pick up a bargain and improve their riding skills to help them stay safe on the roads.
30 April 2014
---
The hunt is on for Rotherham ride leaders to help inspire more people to get on their bikes and start cycling for fun.
1 April 2014
---
Get up to the minute information about the things that matter to you, straight to your email inbox by using our e-alerts.
4 March 2014
---
Volunteers from the Ramblers Association are starting 2014 as they mean to continue – by helping keep more of Rotherham's rights of way and parklands in good order.
27 February 2014
---
Volunteers from The Ramblers' Association will spend 2014 helping to keep Rotherham's rights of way and parklands in good order.
2 January 2014
---
A Rawmarsh street has been named after one of Rotherham's most famous characters - the late civic chauffeur Fred Edwards.
28 November 2013
Find services near Whole borough